Valerien Ismael was disappointed with Barnsley's derby loss to Sheffield Wednesday but has praised his side for their efforts leading into this international break.
The Reds' 12-game unbeaten run came to an end with a 2-1 home loss on Saturday, which was their 12th game in 37 days.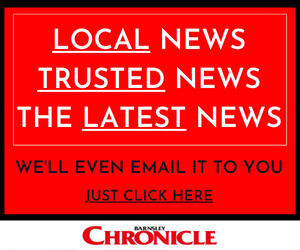 Ismael said: "For sure we are disappointed to lose the game - especially the derby game. We know what it means to our fans. But we have to be fair and say Sheffield Wednesday were better and deserved to win. They played like a team that wants to survive and they had a more fresh mindset than us.
"We had fatigue and the freshness was not on the pitch. We made two mistakes for the conceded goals which is all about tiredness and concentration. We made it a difficult game. The fighting mentality was good until the end but the tiredness was clear to see. It was not our day, we accept this."
Ismael thought Barnsley should have had two penalties for fouls on Daryl Dike and said that the goal tapped in by Cauley Woodrow in the first half should not have been ruled out.
"Even though we played bad, we have to get two penalties. We had a goal disallowed and nobody knows why. I have seen it again and it is never a foul. It was a big surprise for us that that goal was disallowed. We could have maybe won the game if the referee had done his job."
Captain Alex Mowatt added: "I didn't think there was much in it. Our mistakes cost us goals. We're disappointed to lose a derby game. It's been a great run but that's come to an end today. We're disappointed but we have got to go again.
"It didn't fall for us today. We could have had a couple of penalties. I thought they were both penalties from where I was standing. Sometimes you get them, sometimes you don't."
Ismael is delighted overall with his team's recent performances, collecting 28 points from the last 33 available which has lifted them to fifth. They remain five points clear of the teams below the top six.
"What we did since the game against Chelsea, we have had a lot of games and played at a very high level to get into a brilliant position. I am very proud of the players. Even with the loss, the other results are good for us and we keep this in our minds."
Midfielder Herbie Kane missed the match with a knee injury picked up in training yesterday. Ismael said he could return for the Reading game on April 2.