EVIDENCE of an Iron Age settlement in Barnsley has been revealed by a local history group.
The Roughbirchworth Community Excavation Group is now hoping to carry out an excavation of the site, to the south of Oxspring, after a Yorkshire Archaeological and Historical Society-funded survey found the remains.
The area, now a farmer's field, is thought to have comprised a circular defensive ditch and three Iron Age roundhouses.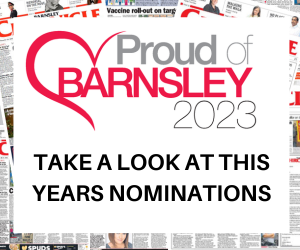 A spokesperson for the group, Barry Tylee, said: "We are very excited about the results of the survey.
"Previously, there has been little evidence of Iron Age or Romano-British people in this area and it had been thought that any remaining features or structures would have been ploughed out over the years but this is not the case."
Nearby Wincobank in Sheffield, a scheduled ancient monument, was an Iron Age fort and part of the Roman Ridge - thought to be a boundary marke or defensive ditch, running to the south of Elsecar, Brampton and Wath towards Mexborough.
Evidence has previously been found at Roughbirchworth Common, but little substantial remains - and the group wants to get the whole village behind their research.
"We would now like to carry out a small excavation of some of these features to discover what remains, involving as many in the community as possible, especially schools and local children," added Barry.
"This fits in with the national curriculum (Key Stage 2) which covers aspects of the Iron Age.
"Twelve-year-old Ila Fox from Oxspring is keen to get involved and has drawn a picture showing what an Iron Age round house would have looked like."