BARNSLEY Academy is celebrating after delivering more than 5,000 coronavirus tests to students and staff since the start of the year.
The school, based at Farm Road, has administered thousands tests since beginning the programme on January 4 to help support students and their families in the return to school.
This week, students will instead be issued with home testing kits to continue to monitor positive cases.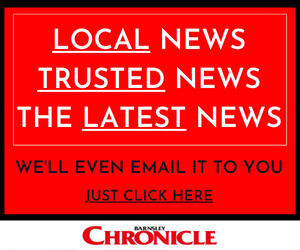 A spokesperson for Barnsley Academy said: "On Thursday, we completed all of our in school Covid-19 testing.
"Since January, we have overseen more than 5,000 tests in school which has helped to keep our school community and the wider community safe.
"We are thankful for the support we have received from our families as we have undertaken this huge effort, as we play our part in the fight against Covid-19 and coming out of lockdown safely."