CUT-OFF residents in Barnsley's most rural communities have secured a 'lifeline' weekday bus service after a three-year campaign.
A trial service - which has operated around Penistone and its secluded outposts on Saturdays only since last autumn - switches to weekday runs from May 4.
The funding success story for the 26 service comes after years of tireless work and campaigning by residents and South Pennine Community Transport.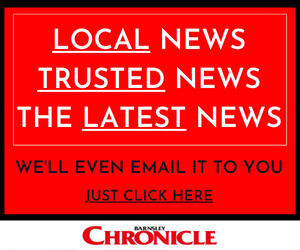 After meeting residents at a community event in January 2019, Miriam Cates - now MP for Penistone and Stocksbridge - joined the campaign.
She said: "I am absolutely delighted that we have succeeded in securing a new, regular bus service connecting our villages with Penistone.
"Rural public transport is so important - we need reliable bus services to connect people with jobs, health care and services and without it our communities will be unsustainable.
"I think we've come up with a rural transport model that can be successful and sustainable.
"This service will be a lifeline for local people, helping to reduce loneliness and isolation and connect communities.
"It also offers new opportunities for commuters, connecting residents of some of our most remote villages with work in Sheffield and Barnsley via transport hubs in Stocksbridge and Penistone."
Three years ago, a survey conducted by Thurgoland Community Action Group showed a clear need to connect the villages of Crane Moor, Thurgoland, and Wortley with Penistone, and onward travel to Barnsley and Sheffield.
Last September, a Saturday morning bus service was launched by SPCT to trial the route, and has run successfully despite pandemic restrictions.
During the operation of the trial route, Ms Cates and SPCT director Kevin Carr have worked to secure funding for a permanent weekday service, and South Yorkshire Passenger Transport Executive (SYPTE) have now agreed to fund the new service.
Kevin said: "We operate a number of community bus services in the region and we know how important rural services are to people's wellbeing and the local economy.
"Having recently delivered the popular number 25 service around Penistone, and following the success of the number 26 trial, we are confident there is more than enough demand for a new service connecting Penistone with Stocksbridge."
It comes after county bosses revealed more than £3m will be invested into the region's bus network.
Funding has been slashed in South Yorkshire by almost 50 per cent since 2010, and so the new £3.2m investment will go towards electric buses, upgrading bus stops and installing electronic displays.
This goes alongside the extension of concessionary fares for everyone aged 21 and under - a single bus fare will cost 80p as part of a 'comprehensive' £23.45m support package to help the region's young people recover from Covid-19.
A joint statement, from Barnsley Council leader Sir Steve Houghton and Sheffield City Region Mayor Dan Jarvis, stated: "Routes have been reduced, fares have gone up and the quality of buses has declined.
"Looking to the longer-term, we're urgently working on a plan to ensure cheap fares, improved services and better integration with other transport, as well as conversion to zero-emissions vehicles it's the practical detail of what good looks like, and how to get us there quickly.
"We're determined to build a stronger, greener and fairer economy and a sustainable, accessible, affordable and reliable bus network is integral to making that happen."