A PROTEST was held at Barnsley Hospital last Thursday against the 'insulting' offer of a one per cent pay rise for NHS staff.
George Arthur, the secretary of Barnsley Trades Union Council, organised the demonstration alongside South Yorkshire People Before Profit, and Barnsley Save Our NHS.
He told the Chronicle: "It is unbelievable that the NHS saved Boris Johnson's life, he and Rishi Sunak, the chancellor, applauded the NHS in Thursday night claps and yet they are making such an insulting offer.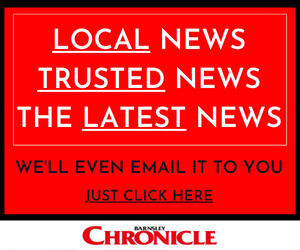 "Taking inflation into account it is yet another real pay cut for NHS staff.
"We are also protesting against the police bill which could make protests like this illegal in the future."