Barnsley have sold more than 5,000 season tickets for next season while they are hoping that several thousand fans will be able to attend the play-offs if they finish in the Championship's top six.
The Reds are five points clear in the top six with five games to play and, should they finish anywhere from third to sixth, they will qualify for the play-offs. The semi-final first legs are due to take place on Monday, May 17 at 6pm then 8.15pm with the second legs on Saturday, May 22 at 12.30pm then 5.30pm. The final will take place at Wembley on Saturday, May 29.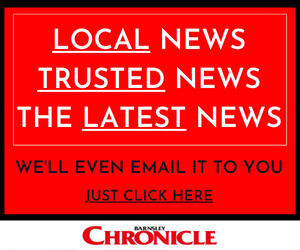 May 17 is the date that fans are due to be allowed back into UK sportsgrounds, at a quarter capacity so there could be around 5,000 fans at Oakwell.
Chief executive Dane Murphy told the Chronicle: "We have nothing concrete or clear from the decision-makers above us. I believe those dates were picked for an obvious reason. But we haven't had anything certain. We have to put plans in place and hopefully we will know for sure sooner rather than later.
"The numbers of 4,000 or 5,000 sound right. But getting anyone through the door would be a monumental achievement. We have been waiting so long and cleared so many hurdles then hit another roadblock. It takes the wind out of all of our sails. We want fans back as soon as possible. There have been so many moments this season when you think: how great would this be if fans were here and what would the roar be like?
"That's been very tough but I think that the building of the angst and want to get back in will just make it even more special when the fans can return."
Barnsley passed the 5,000 season ticket mark on Wednesday. Murphy said: "Considering the environment and the fact fans have not returned yet, 5,000 season tickets is huge for us.
"With the way the team is going, it is only helping and we will see what the announcements are coming up about the return of fans. Most of the EFL, if not all, are trying to push towards having full houses at the start of next season.
"Our season ticket sales have been, once again, awe-inspiring to me. Our supporters are here for the club and put their money on the line even during a pandemic. We welcome any injection of money but it's more special when it comes from our fans. They put their hard-earned cash into the club without batting an eyelash or asking a question which is something that is very special and unique to this town and this community."