FRONTLINE staff at Barnsley Hospital will not receive a cash bonus for working through the pandemic - despite a neighbouring trust giving a one-off £100 payment amid calls for better pay.
Sheffield Teaching Hospitals NHS Foundation Trust announced every worker would receive a bonus in their March wages.
However, Barnsley did not follow suit, instead allowing staff an extra day's holiday over the year.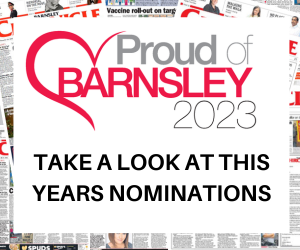 A spokesperson said: "Staff recognition has always been important to us and we have a number of internal activities and schemes - such as our regular awards - specially designed to acknowledge the work of our staff.
"In the past year, the hospital has given staff an extra day's annual leave and our charity has worked tirelessly to distribute treats and most recently, thank you bags along with gifts through a 'random acts of kindness' scheme to all staff within the trust."
Campaigners have been holding rallies in Barnsley in a bid to increase nurses' pay and urged the government to back them by boosting NHS wages after the Covid-dominated year.
Ministers faced fresh criticism for failing to do so and an initial one per cent offer was labelled 'insulting'.
George Arthur, Barnsley Trades Union Council (BTUC) secretary, said: "Health Secretary Matt Hancock claims that over the past three years nurses have had a 12 per cent pay rise.
"Unfortunately this is typical of government statistics.
"The reality is that since the year ending August 2010, when the NHS started publishing these statistics, average nurse pay has fallen by 7.4 per cent in real terms.
"That means the average NHS worker earns on average £3,800 less than they would have if salary rises had kept up with inflation since 2010.
"Fellow trade unionists cannot stand aside and let nurses who have worked so hard during the pandemic be treated so badly by the government.
"If nurses are forced to take industrial action to win the pay rise they deserve then BTUC and campaigners will give them full support.
"Taking inflation into account it is yet another real pay cut for NHS staff."
Barnsley Central MP Dan Jarvis vowed to continue fighting for better pay.
He added: "The coronavirus crisis has placed enormous strain on all of our lives.
"Our NHS is at the sharp end of protecting the most vulnerable and keeping our communities safe.
"Simply put, none of this could happen without the people who are keeping our NHS going.
"But there is more that needs to be done to support those at the sharp end of keeping our country going. I'm campaigning hard to ensure that they get the support they need to do their jobs.
"I will always fight for better pay, terms and conditions for all of our health workers and for our NHS to get the resources it needs and deserves.
"The crisis has truly underlined that the NHS is the jewel in the crown of our public services."
Dr Richard Jenkins, Barnsley Hospital's chief executive, added: "Since we admitted our very first Covid positive patient over a year ago, the challenges we have overcome and the things we have achieved together as a hospital is nothing short of incredible.
"We have been overwhelmed by the generous support of both local and national businesses and local people who have donated gifts in kind which have also helped boost staff morale and supported their wellbeing.
"I have thanked our staff throughout the year, and I say again, thank you to each and every one of them for their hard work, commitment and enormous efforts throughout the pandemic."