A PENSIONER who is celebrating 60 years in the Barnsley Scouts hopes to return to the club once restrictions ease.
Cynthia Lindley, of St Julian's Way in Cawthorne, started her scouting career in 1960 when she was 20.
The 80-year-old soon became scout leader before long and continues her work with the youngsters across the borough to this day.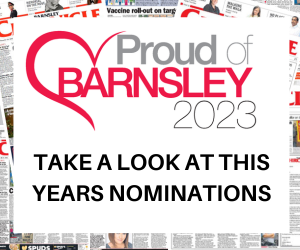 Cynthia now hopes young boys continue to show an interest in the historic club.
She told the Chronicle: "I absolutely love my time with the Barnsley Scouts and that's testament to why I'm still heavily involved.
"I've seen generations of young men pass through our club and go on to be fathers who bring their sons into the club.
"It makes me feel old, but also makes me feel very proud of the men they go on to become.
"That's why uniform organisations are so important. It teaches young men skills that they'll take with them for the rest of their lives."
Cynthia was thinking of retiring 20 years ago but was encouraged to stay by her 'scouting family'.
"I should have retired when I turned 65 but the team kept pulling me back in. Not that it took much persuading, mind you.
"I would've loved to celebrate the landmark with the club but due to the pandemic, it wasn't meant to be.
"I look forward to returning when it's safe to do so and I can't wait to reunite with our members again.
"I'm missing my own grandchildren, it's been very difficult during the lockdowns. I hope we can return to a sense of normality once again soon.
"Get Barnsley Scouts back up and running."