VULNERABLE residents who are either homeless or at risk of homelessness are at a record high, 'deeply worrying' new figures show.
The latest statistics for Barnsley from the government's statutory homelessness tables show a stark increase not only in the number of people affected by homelessness, but more worryingly, the proportion of these deemed to have support needs - such as mental health issues, disabilities, drug and alcohol dependency, or history of rough sleeping.
Local authorities have a statutory need to provide prevention or relief duties - to prevent people from becoming homeless, or find an alternative if that's not possible, respectively.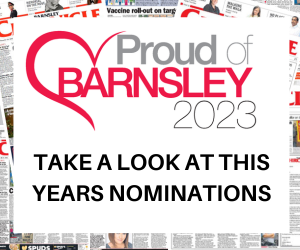 From October to December, there were 210 people in Barnsley eligible for support - 127 of which were classed as homeless, while 83 were threatened with homelessness if not for intervention.
The majority were single males, but 23 per cent of those at risk of being made homeless were single mothers, according to the Ministry of Housing, Communities and Local Government.
The percentage of young people, aged between 18 and 24, owed a duty has also risen from 17.6 per cent in April to June, to 28.1 per cent.
More than half of those eligible also had support needs, at 117 - the highest proportion, at 55.7 per cent, in the past two years.
The majority of these, 43, had mental health problems - while 27 had offending histories, 22 had drug dependency and 20 had physical ill health and disabilities.
Across the same period in 2019, 43.4 per cent of Barnsley's 267 eligible people had support needs.
The number of cases judged to require support fell to 198 in September, but the proportion of those with such needs has been on an upward trend since April 2019.
In the year from April 2018 to March 2019, there were 470 people assessed as being owed a duty and 258 with support needs.
The most recent figures then, despite covering just three months at the end of 2020, are close to half of what they were for an entire year prior - before the pandemic and it's pronounced effects on the economy and people's capability to keep up with rent and bills.
This is despite Barnsley's good work during the lockdowns - figures last month showed since the start of the pandemic, the local authority has helped more than 130 rough sleepers into accommodation.
More than £250,000 was spent on temporary accommodation in bed and breakfasts in 2020/21 - a hike from the previous year's spend of £140,000.
Expenditure has increased year-on-year since 2015/16, when it was under £25,000.
Dan Jarvis, Barnsley Central MP and Sheffield City Region Mayor, said: "It is simply disgraceful that anyone should be left sleeping on the streets or without a stable place to call home in 21st century Britain.
"As a local MP and as the Mayor, I have been working closely with our local authorities to eradicate homelessness in South Yorkshire.
"Our local councils have done a sterling job supporting homeless people throughout the pandemic, as part of the 'Everybody In' initiative, but they urgently need national government to step up and provide the resources needed to continue delivering frontline services.
"What's more, these figures show that, for too many families, the economy is not working in their interests.
"As we recover from the pandemic, we need to build a stronger and fairer economy - one that provides a decent home, job and standard of living for all."
Stephanie Peacock, Barnsley East MP, said it was 'particularly concerning' that single men and mothers are deemed to be the most at-risk.
"We've seen throughout the Covid crisis innovative ways for homeless people to be safe and off the streets whether it be in council booked B and B rooms, or accommodation set up in local community centres," she added.
"As part of our recovery, we cannot simply go back to business as usual.
"It's an issue I have previously raised in Parliament, and this week I visited the Barnsley Churches Drop-In Project on Pitt Street to make a donation."
Miriam Cates, MP for Penistone and Stocksbridge, said it was important to recognise the individual needs of people either being made homeless or at risk.
"There are a variety of possible causes, but it is often linked to alcohol and substance problems," she added.
"For many people this also involves family breakdown or job loss. For single men in particular, family breakdown is the main cause of homelessness. The circumstances of the last year have taken an even bigger toll on people's mental health, personal relationships, and finances. In some extreme cases this has unfortunately led to homelessness."
Wentworth and Dearne MP John Healey said: "Covid has hidden growing housing pressures over the last year but homelessness has been rising over the last decade as a direct result of the government's decisions: a steep drop in investment for affordable homes, cuts to housing benefit, less money for homelessness services and little help for private renters.
"It's a national shame that only Ministers can fix."