LAND allocated for almost 2,000 homes in Barnsley Council's development blueprint is set to be fought over by residents in a repeat of previous large-scale campaigns seen elsewhere in the borough after plans for a public consultation were revealed.
Sites designated MU2 and MU3 in the council's local plan - relating to land between Fish Dam Lane and Carlton Road, and Shaw Lane respectively - make up the long-awaited masterplan for Carlton.
Other swathes of land - earmarked for housing, business and school use - have already been identified including Barnsley West, Goldthorpe, Hoyland North, Hoyland South, Hoyland West and Royston but Carlton's is the final one awaiting adoption.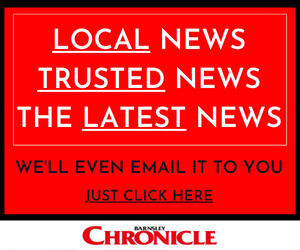 However, public consultation events are set to be organised, with a proposed sign-off date at the ruling cabinet meeting mooted for June 2, the Chronicle can reveal.
According to documents seen by the Chronicle, 1,683 homes could be built on Shaw Lane and a further 294 - as well as a primary school - on green space between Fish Dam Lane and Carlton Road, which is near the award-winning nature reserve, Carlton Marsh.
A council report said: "The development will be subject to the production of a phased masterplan framework.
"This will respect the setting of the listed manor farmhouse and the Carlton conservation area immediately adjacent to the east by the use of appropriate site layout, sympathetic design that reflects the setting, scaling, massing, details and materials.
"The woodland and grassland to the north-west of Manor Street will be retained, as will existing vegetation on the wildlife corridor adjacent the stream at the south and west of the site.
"Archaeological remains are known and expected to be present, therefore proposals must be accompanied by an appropriate archaeological assessment.
"Should any part of the existing Wharncliffe Woodmoor green space be developed, an area of compensatory biodiversity-value green space of equivalent size should be created on the land within site MU3 to the east."
Council bosses previously said that while masterplans will inevitably result in some factions of the community campaigning against them - as seen with the fiercely-fought MU1 site near Barugh Green and Pogmoor - having individual frameworks in place, tailored to each site, is 'essential'.
Leader Sir Steve Houghton added: "It potentially puts us in very dangerous territory as a council as we could be challenged by developers if a framework isn't in place.
"It's important we get the right sort of development for the local plan's allocated sites.
"With the framework, developers have to adhere to it as it controls what is ultimately allowed.
"Without that, they can effectively seek permission for what they want and if we do reject it, more often than not they will challenge it with the Planning Inspectorate."
Campaigners across Barnsley are calling for the council to reassess many of its local plan sites due to concerns of overcrowding, increased traffic and flooding.
Barnsley Central MP Dan Jarvis told the Chronicle he is working hard to protect - and enhance - Barnsley's remaining green spaces.
"Local authorities must strike a careful balance between the protection of green spaces and ensuring that there are enough homes especially affordable homes for Barnsley families to live in," he added.
"As the local MP and as the South Yorkshire Mayor I've been working hard to protect and enhance our green spaces.
"I'm working with The Woodland Trust to plant millions of trees, I've put natural flood management at the heart of our flood defence plans and I'm creating a first-class, green and sustainable bus network.
"I've secured very significant investment in walking and cycling infrastructure and we're making good progress towards net-zero carbon emissions, improved air quality and tackling the climate emergency by 2040.
"I'm determined to build a stronger, fairer and above all greener economy for all our communities in Barnsley."