A FUNDRAISER has been set up to give a disabled young woman a 'send-off fit for a princess' after she died following an epileptic fit.
Sophia Crouch, of Eastfields, Worsbrough, had epilepsy, Asperger's and tuberous sclerosis complex, and she died last Friday night at the age of 25.
Following her death, a fundraiser was set up by members of her family who described her as 'innocent and caring'.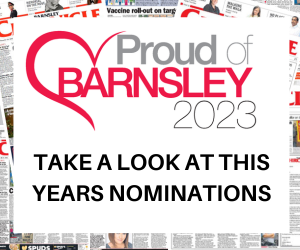 Her dad, 52-year-old Dion Crouch, told the Chronicle he was 'in bits' following his daughter's death - but said he's extremely grateful for the support the local community has offered his family so far.
"She absolutely loved Disney films and animals, I remember that I used to drive her around so that she could see all the animals," he said.
"She had learning difficulties and so she only had the mental age of a seven or eight-year-old but she was such a popular girl - everyone loved her.
"I'm quite surprised that so much has been raised already because it was only set up at the weekend but we're all really grateful for the support."
The fundraiser, set up in Sophia's honour, managed to raise £400 in less than 24 hours - and there's hope of raising £1,500 to give her a fitting send-off.
Her sister, 24-year-old Sarah Crouch, who set up the fundraiser, said: "She was the most pure, sweet and innocent person - she was such a joy to be around.
"She was always so happy and she absolutely adored my two young children - she was the best auntie.
"She always used to draw them happy pictures and even though she had her disabilities she was absolutely perfect.
"My job for her funeral is to sort out the music and a lot of it so far is from Disney films - it just shows how innocent she really was.
"Life won't be the same without her."
Sophia's grandma, 72-year-old Aileen Crouch, added: "She was my best friend - I was one of the first to see her when she was born and ever since we've had that bond.
"She kept me company three nights a week and I used to take her to the bingo and places like that to hep her socialising - she was just the loveliest girl.
"I miss her terribly."
Birdwell carriagemaster Dale Bray, who owns Champagne Horse-Drawn Carriages, has offered his services to the family in hopes that Sophia can receive a proper send-off.
He told the Chronicle: "I used to go to Hoyland Common Club so I knew of her so when I found out about what happened I was more than happy to help."
Visit gofundme.com and search for Sophia to donate.