SUSTAINED threats of flooding during periods of heavy rainfall which so far have not been alleviated require a joined-up approach in order to allay residents' fears at long last, according to a Barnsley MP.
Stephanie Peacock, who represents Barnsley East, met with Sir James Bevan, chief executive of the Environment Agency.
( In the meeting they discussed how the climate emergency was driving more extreme weather - which was leading to current flood defences being insufficient - and an increase in population meaning that in some cases building new homes on flood plains has been unavoidable.
( The MP, who is also the shadow flood secretary, also raised the issue of flooding in the Low Valley area and encouraged continued discussions between the Environment Agency, Barnsley Council and local residents to help resolve the sustained threat of flooding in the area.
( She told the Chronicle: "I was pleased to meet with Sir James following on from a previous meeting last October.
"There are concerns around investment for the Environment Agency going forward, and I will continue to pressure government to ensure that our flood defences and communities are protected in the years to come.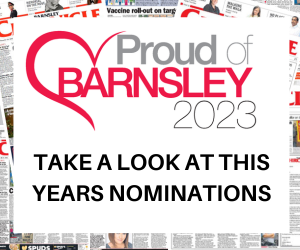 "I would encourage any constituent who has had issues with flooding over the past few years to contact my office at their earliest opportunity."
Sir James said the Environment Agency's work is protecting residents from future flooding, but efforts must be 'redoubled'.
He added: "It's not easy to bring major infrastructure projects in on time and on budget.
"The Environment Agency's six-year flood defence-building programme has better protected homes against the damage and misery of flooding.
"The climate emergency is bringing more extreme weather, so we must now redouble our efforts to make our communities more resilient in future."
The council's highways budget - approved by cabinet members last week - set aside cash for flood prevention measures such as improved drainage work.
Investigations into rising water levels in recent years identified road gullies failed to cope with deluges, in turn impacting drainage systems.
A council report said: "Barnsley received above-average rainfall during October 2019, with some catchments receiving a significant amount above that.
"The ground saturated and was therefore wetter than average for the time of year by the end of October.
"Early on November 8, 2019, heavy and prolonged rainfall fell resulting in significant amounts of surface water run-off both into the river systems and onto the public highway infrastructure.
"In February 2020, Storms Ciara and Denis hit the region, which added to the already saturated ground and compounded matters.
"The council recognise the vital importance of the highway drainage asset, especially the additional strain in times of flooding.
"In order to ensure that the highway drainage asset is operating as efficiently as possible, in 2020/21, the council invested an additional £1m to proactively investigate, repair and improve the drainage asset to accelerate the recovery from flooding.
"This funding has applied to road gullies, kerb blocks, culverts and general drainage problems.
"Where improvements have been undertaken, this has seen the increased efficiency of the highway drainage asset reducing the volume and assisting in the recedance of floodwater.
"The programme has also reduced the amount of reactive work, allowing more forward-thinking programming of focused work to be identified.
"However, further funding may be required to complete the list of necessary works plus any other schemes that are required."