A FOUR-month-old girl who had life-saving surgery earlier this week is showing 'promising' signs - just days after her heart stopped for more than two minutes.
Leanne Shirt, 34, and her partner Mike Pickersgill, 33, of Beech Street, Worsbrough Common, have been sharing the story of their daughter Hope on Facebook following her birth in early January.
Leanne was told at her 20-week scan that there was something wrong with Hope's heart - doctors revealed she had double outlet right ventricle, ventricular septal defect (VSD) and severe pulmonary stenosis.
Since then Hope has had a number of open heart surgeries - though due to complications a makeshift tube had to be fitted as a main artery was blocking where surgeons needed to cut.
She deteriorated earlier this week as her heart stopped for between two and three minutes - and Leanne and Mike were told that if her situation didn't improve they may need to discuss turning her ventilator off.
They were then given an ultimatum on Wednesday morning - make her comfortable and she'd have two days left 'at the most', or undergo a 'high-risk' surgery which will allow more time for plans, and potentially even a transplant further down the line.
Leanne said: "We decided to go for the surgery because we just couldn't not.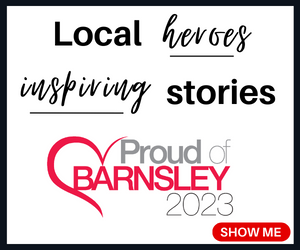 "No way were we going to give up after she's been fighting so hard to survive.
"Before she went we painted her little hand and foot and got her print on a canvas."
Following Hope's life-saving surgery, she came off the bypass machine 'a lot better' than doctors had expected - and signs so far are promising for the youngster.
"Her heart is definitely unrepairable so what the future holds we don't yet know," Leanne added.
"They had to put a patch over her tricuspid valve to completely block it off because it has a tear in it and was very fragile.
"They've inserted a big, long stent into her pulmonary artery to open it up nice and wide and closed off the shunt they put in six weeks ago because she can't have both.
"They've made the hole in her heart a bit bigger so the blood can mix more now she only has one pumping chamber available.
"She came off the bypass machine a lot better than they expected her to and said her heart was strong."
Leanne says that it's now all about taking it one day at a time - and the doctors are pleased with how the surgery went.
She added: "They're really pleased with how it went and she said if they didn't put her on ventilator yesterday that caused her to go into arrest the outcome could have been a lot worse.
"Now we just take each day as it comes and plan as we go, she said she's not out of the woods yet but how she looks now is promising.
"They only needed to use the pacemaker for a short time and her heart started doing it all itself."