HERE we are then, the Championship play-offs. Those frantic May weeks in which four sides battle for the roughly £150million prize of Premier League promotion in front of the Sky cameras.
Barnsley were expected to be on holiday by now – at least relaxing at home if prevented by Covid from going overseas – with four of the many far richer clubs in the division contesting the semi-finals.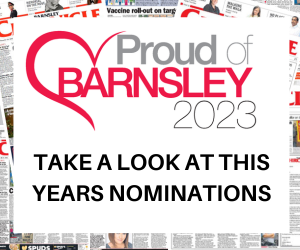 But instead they are three games away from what would surely be the most surprising and remarkable promotion to the Premier League since the world's most famous football division was established.
This time last year, Barnsley's overseas players were flying back into the country and the staff were preparing Oakwell to be Covid-safe ahead of the return to training with the Reds seven points adrift at the bottom of the Championship.
Now they have finished fifth and play Swansea City – on Monday at Oakwell and the following Saturday in Wales – for a place in the final which would be their 64th game since football re-started in June last year.
After being a 500-1 shot for promotion following one of their worst starts to a season, Barnsley have won as many games (23) in Valerien Ismael's 39 Championship matches in charge as they did in their previous 118 matches at that level. They won 13 of their last 19 games this league season which is as many or more than they won in the whole of six of their campaigns at Championship level in the last 20 years.
They cruised into the top six by eight points, and were far further ahead of much richer and more established clubs
Whatever happens, it has been one of the club's greatest seasons, but clearly this is also a very rare opportunity to secure a place in the Premier League which would totally change the club.
Barnsley are shorter odds than Swansea with most bookmakers to get promotion this season, although both are behind the clubs in the other semi-final Bournemouth and Brentford.
Both Brentford and Swansea were beaten in the play-offs last season while Bournemouth were in the Premier League, with all three outspending Barnsley multiple times over in terms of transfer fees and wages. But the Reds – especially after a good display against Norwich – will take plenty of momentum and confidence into the play-offs.
Swansea reached the play-offs last season – aided by Barnsley beating Nottingham Forest who blew a five-point cushion in the top six – then beat Brentford 1-0 in the first leg but lost 3-1 in London to miss out on the final.
For most of this season, they looked like strong candidates for automatic promotion. They were second in early February, 17 points clear of Barnsley and two points off top with a game in hand, but finished just two points and a place ahead having collected just 11 points from their last 11 games of the season.
Tom Coleman from Wales Online said: "No disrespect to Barnsley but Brentford were seen as a much tougher proposition.
"They will take a lot of confidence from beating Barnsley twice this season.
"If Swansea were to pick a team to play, it would be Barnsley despite them being in great form.
"With so many loan players and so many out of contract, now or never is a bit too strong for Swansea but it will be harder if they don't make it this time. But I don't think there is too much pressure on Swansea.
"Some see it as an overachievement to get into the top four without an out-and-out goal-scoring striker. They have one of the league's best defences.
"They have been inconsistent recently but, on the whole, Steve Cooper has done a very decent job. A small minority of fans are frustrated with him and the style of football he plays which isn't the same attractive brand as the 'Swansea way.'"
These two clubs were the lowest scorers in the top six, with Swansea's 56 goals two fewer than Barnsley's tally.
Only the top two conceded fewer than Swansea's 39 in 46 games but they did not keep a clean sheet in any of their last five league games.
They are the only side to do the double over the Reds this season, winning 2-0 on December 19 at home and January 16 at Oakwell.
The win in Wales was on a terrible pitch, set to be replaced minutes after the final whistle, which threw Barnsley who delivered a poor performance in their ninth match in 28 days.
The meeting at Oakwell was a much more even game but decided by a poor set piece goal and mix-up between Mads Andersen and Michal Helik, both of which have been almost eradicated from Barnsley's game in recent months.
Since January, the Reds have surged into the top six while the additions of Daryl Dike and Carlton Morris – who scored 16 goals in 19 starts combined – make them a very different prospect.
Swansea enjoyed success against the Reds by going away from their traditional possession-based style and focusing on set pieces and long passes over the high line. They were one of the first teams to do this but it has since become the norm so Ismael and his team are much more ready for such tactics.
The Reds now have more pace in defence with Toby Sibbick likely to start ahead of Michael Sollbauer, who was easily beaten by Jamal Lowe in Wales.
Brad Collins, who has replaced Jack Walton and is set to make his 50th Barnsley appearance on Monday, has been excellent at sweeping up long balls outside his box.
Many of Swansea's best players are loanees, such as former Barnsley captain Conor Hourihane and also several youngster who worked with manager Steve Cooper in the England youth set-up.
They also have former Barnsley loan midfielder Korey Smith.
Barnsley have a terrible record against Swansea, winning just one of the last 16 meetings since 1983.
But that game was in their only previous play-off clash, as the Reds won the League One final on penalties in 2006.
The referee for tomorrow's game is Tony Harrington. His only previous Barnsley game this season was at Birmingham City in December when he awarded them a penalty in a 2-1 win.