BARNSLEY travel to Wales tomorrow with a mountain to climb, but it is not exactly Mount Snowdon and this side has proved time again that they can scale heights most do not expect them to get anywhere near.
Overturning a 1-0 deficit, after Monday's home loss to Swansea City, and gaining a place in the Wembley final a week later will be very difficult.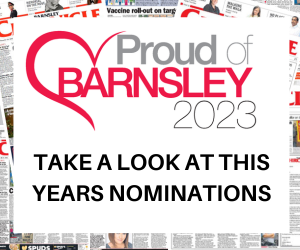 But it is a much more realistic ambition than survival last season seemed when they were nine points from safety with 14 games to play.
They are far better odds to achieve a comeback win in Swansea than the 500-1 they were to be promoted when Valerien Ismael took over in October with the team fourth-bottom and winless in their first seven league games.
This team has immense character and belief so will be fully confident that they can win by two or more goals at the Liberty Stadium tomorrow.
A performance like the one they delivered in the second half on Monday could help them do so, as long as they take their chances and finally score against the Swans at the fourth time of asking this season.
It may take a big moment from one or more of key players who were quiet on Monday such as Alex Mowatt, Daryl Dike or Callum Styles.
The Reds have won every away play-off game in their history, thrashing Birmingham City 4-0 in 2000 then recording 3-1 wins at Huddersfield Town in 2006 and Walsall in 2016.
The Huddersfield game seems the most pertinent example as the Reds overturned a 1-0 home defeat in the first leg with a 3-1 away success.
These are very different circumstances – they are the clear underdogs in the Championship play-offs and will not have a raucous away end cheering them on – but it shows it can be done.
It is difficult to imagine this remarkable journey ending with a tame performance and defeat in Wales tomorrow. If it does, it will still be one of the great Barnsley seasons and – once the initial disappointment fades – fans will be able to relive a fantastic campaign with various memorable moments even if most were behind-closed-doors.
But, after everything we have witnessed over the last 18 months or so, it seems more likely that there will be at least one more afternoon of drama, tension and a Barnsley side fighting until the end. Here are some key factors:
MORRIS MUST BE IN CONTENTION TO START AS REDS LOOK TO PUT HOSTS UNDER MORE PRESSURE
Carlton Morris surely must be in contention to start tomorrow after changing the game as a half-time substitute on Monday evening.
The striker was almost unplayable for the City defenders, especially in the first 20 minutes after the break, then, in injury-time, he hit the bar and could have won a penalty.
He could come into the 11 at the expense of Dominik Frieser who, if he plays, will make his 50th appearance for the Reds.
Ismael may also be tempted to start Conor Chaplin for his movement and agility, providing a different test to the physical battering ram of Daryl Dike – but dropping the American would be a huge call in such a big game. Swansea, although their goalkeeper Freddie Woodman who kept a 20th clean sheet of the season and defenders performed well on the day, were certainly rattled by the Reds in the second half.
They had the best defence in the division for most of the season but had not kept a clean sheet in five games before Monday, conceding regularly.
If Barnsley can put them under that sort pressure again – with the first goal clearly crucial – then they have a fine chance of getting back into the tie.
BARNSLEY HOPE TO THRIVE AS AWAY TEAM AND PUT HOSTS UNDER PRESSURE IN FRONT OF 3,000 SWANSEA FANS
Barnsley are due to play in front of 3,000 Swansea fans who were given free tickets by their club.
The Swans players are likely to experience similar emotions to those the Reds went through on Monday night, which they admit they struggled to cope with in the first half, but City will have the advantage of already witnessing a crowd and getting more used to it.
Barnsley will hope that they can frustrate, press and fluster Swansea who will be under pressure to perform in front of their fans who traditionally expect a more possession-based style than the long balls they have used against the Reds this season. If Barnsley take the lead or at least stay in the game well in to the second half, then the nerves around the Liberty Stadium may jangle and the home fans' support could waver.
Swansea did not end the league season well at home.
A four-game winless run saw them lose 1-0 at home to rivals Cardiff City as well as Preston and QPR while they came from 2-0 down to draw with Wycombe Wanderers.
They then beat lowly Derby County 2-1 in their final home game.
BARNSLEY HOPING TO END ROTTEN RUN AGAINST BOGEY TEAM SWANSEA AND GET FIRST WIN AT LIBERTY STADIUM
Monday night's win extended Swansea's unbeaten record against Barnsley to 13 games – with eight victories and five draws – since the 2006 play-off final.
That penalty shoot-out victory was the only time the Reds have beaten City in 18 meetings since 1983.
Barnsley have not won at Swansea in 12 attempts – ten defeats and two draws – since a 3-0 success in 1974 in which Bob Doyle opened the scoring from 40-yards then Brian Mahoney and Paul O'Riley netted.
That was the last of just four wins in Swansea in 37 attempts across almost a century since they first visited the club in 1926.
The other wins were 2-0 in 1971 – thanks to Alan Hopkinson, then 17, and another 40-yard strike by Frank Sharp – 3-2 in 1956, with Arthur Kaye netting an 89th-minute winner, and in 2-0 in 1930 thanks to goals by John Wallbanks and Edward Ashton.
The first two wins were so long ago the hosts were called Swansea Town.
Barnsley were one of the first visitors to the Liberty Stadium after it opened in 2005 and lost 3-1, one of four defeats there while they have drawn twice including a 0-0 last season.
When they lost 2-0 there in December, they were playing a ninth game in 28 days and could not adapt to the poor pitch – which was relaid that night – Swansea's surprise long ball tactics and a second-minute goal.
Barnsley have ended long winless runs at previous bogey clubs like QPR, Sheffield Wednesday and Bristol City in the last year and will need to do so at Swansea to reach Wembley.