MATTY Appleby holds the record of being the last ever player to receive a yellow card in a competitive club game at the old Wembley.
The midfielder, who played 166 games in six years with Barnsley including the 1997/98 Premiership season, was the only Red to be booked during their 4-2 loss to Ipswich in the 2000 Division One play-off final.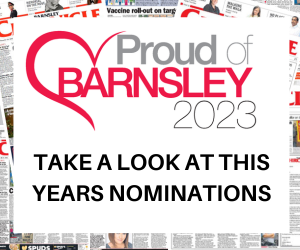 Appleby said: "That's my claim to fame.
"It was late in the game, I remember being in the bottom left corner of the pitch and my head had gone because we were losing.
"I hacked down Gary Croft and got a yellow card."
Appleby – who has gone into deep sea diving and boat salvage since retiring from football – enjoyed that campaign under Dave Bassett.
He said: "It was a bit like the promotion season in 1996/97 in that we had a really tight squad and we kept pretty much the same team every week.
"Dave was relaxed all the time unless we had a bad game, but that hardly ever happened.
"I was versatile and had a bit of pace so Dave played me at right-back, centre-back, centre midfield and right midfield. I think he even played me on the left in a few games.
"But I was mainly playing in defensive midfield that season.
"We had some good players but we probably punched a little bit above our weight to get to the final and Ipswich were deserved winners on the day.
"It was an awful day in some ways but a great occasion for the club."
Appleby lost both his games at Wembley as he was part of the Darlington team which lost the 1996 Third Division play-off final to Plymouth Argyle in which he was man of the match.
That was his last game before moving to Barnsley where he loved his time.
"It was an awesome club to play for and the fans took to me straight away.
"I started at Newcastle but Barnsley was the best club I've ever played for.
"I wish I hadn't had as many injuries but, really, I would change anything because we had some great times."