COUNCIL bosses have vowed to focus on mental health as referrals to services across the borough have plummeted throughout the past year.
According to statistics obtained by a Freedom of Information request from the South West Yorkshire NHS Trust, about 17,720 people from Barnsley were referred to adult mental health services, children and young adult mental health services (CAHMS), or IAPT facilities (Improving Access to Psychological Therapies) in 2020.
This is a difference of more than 3,000 when compared to the 2019 figure.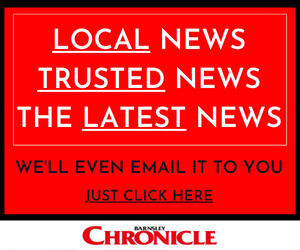 Last month the local authority committed to a zero suicide ambition in which members hoped to tackle the stigma surrounding the topic.
Cou Jim Andrews, cabinet spokesperson for public health, said: "Last year, our health and wellbeing board recognised the mental health of our residents as a key priority and formally endorsed creating a partnership which met for the first time in January this year.
"Its purpose is to improve mental health and wellbeing and reduce mental ill health across Barnsley throughout all age groups.
Referrals to adult mental health services for women aged between 18 and 65 fell by 11 per cent from 2018 to 2020 and by 17 per cent for men within the same age bracket.
Across the three services, fewer referrals were made for men. Referrals to CAHMS for men dropped by 19 per cent from 2019 to 2020 compared to the six percent fall for women to the same service.
For IAPT, on average 15 women were referred to the service last year, compared to the average of just six men.
The data suggests that the pandemic has caused a slow in referrals for all three services.
Coun Andrews added: "The initial priorities are self-harm, depression, older people's quality of life, premature mortality of those with a serious mental illness, perinatal mental health, eating disorders, employment of those with a serious mental illness and workforce mental health."