SCOUT leaders in Barnsley have set their sights on recruiting dozens of new volunteers after figures revealed membership has dropped by almost a third since the pandemic struck last March.
The campaign - dubbed #GoodForYou - aims to help young people to reconnect with others, support their wellbeing and build skills for life.
Youth membership across Barnsley has fallen by 28 per cent over the past year and adult volunteer numbers are also down 13 per cent, leaders told the Chronicle.
This drop in numbers follows a sustained period of growth, where total membership rose by nearly 3,500 between 2006 and 2020 across South Yorkshire.
The reduction, bosses believe, is an indicator of how pressures and disruptions to life have scuppered engagement with youngsters - especially in communities 'disproportionately impacted by the pandemic'.
Scout groups across Barnsley are now looking to build back better - and have called on adults to step up and volunteer to lead young people.
Scouts lead volunteer Neil McKay said: "Young people have lost out on so much in the past year and our membership numbers show how many were unable to continue with Scouts due to lockdown.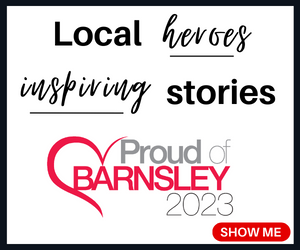 "The good news is they are coming back in droves, so we need more people to help us ensure young people can meet friends, have fun and fulfil their potential by learning skills for life.
"Volunteering is good for communities, good for young people and good for you."
The Darfield group, in particular, is most at-risk of folding, putting an end to its estimated 80-year history in the village.
Darfield is joined by Barnsley's oldest branch, St George's in the town centre, Goldthorpe, Wombwell, Monk Bretton, Darton, Royston, Penistone, Hoyland, Silkstone, Lundwood, Barugh Green, Ardsley and Central groups.
Over the next six months the Scouts will be running a series of locally-focused recruitment campaigns across the UK, including across Barnsley, designed to encourage those young people and adults who drifted away during the pandemic rejoin and to create new groups in areas of greatest need.
The campaign will be designed to appeal to new adult volunteers and emphasis why volunteering is good for your health, happiness, skill development and family life.
Since the first lockdown, volunteers have provided thousands of hours of Zoom sessions, supported young people with at-home challenges and, when restrictions have allowed, have run socially-distanced meet-ups.
Brian Robinson, a volunteer from Penistone, said: "Scouting is a lifeline for those in areas of deprivation - during the pandemic it became a beacon of normality for young people and help them keep a positive mental attitude during a difficult time.
"I know that it helped me get through the last year as well.
"Scouting makes such a difference to young people's lives in the long term, plus it's a great way for adults to have fun, too."