SIX-FIGURE funding has been secured to tackle neighbourhood crime before it can happen in some of the borough's worst-hit communities.
Areas of Barnsley including Wombwell, Thurnscoe, Goldthorpe, Darfield, Stairfoot and Bolton-upon-Dearne will benefit from around half of South Yorkshire's share of the £18.3m Safer Streets Fund - a government initiative to improve security in areas blighted by acquisitive crimes such as burglary, vehicle theft and robbery.
The cash - which totals £418,000 for the Dearne Valley - goes towards measures to pre-emptively cut out crime, typically 'designing out' areas attractive to would-be criminals such as unlocked alleyways and areas of low light.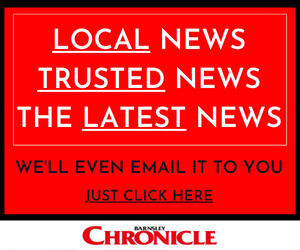 Barnsley will see increased CCTV coverage and greater application of automatic number plate recognition (ANPR) devices, as well as a roll-out of 'smart water' and more engagement with residents.
Certain areas, such as High Street, Wombwell and Houghton Road, Thurnscoe, have already benefited from other funding streams and had new CCTV systems installed by council officers and neighbourhood police teams in recent months.
The fund was successfully applied for by Police and Crime Commissioner Dr Alan Billings, whose office will work alongside the local authority and neighbourhood forces to ensure it's used efficiently.
Dr Billings said: "I welcome this funding. It will help us to do two things.
"First we will be better able to prevent crime and second, where crimes and serious antisocial behaviour have been committed, it will help to bring the offenders to justice.
"These crimes - burglaries, vehicle thefts and robbery, are those that cause most distress in communities."
The bids require the police and local authorities to collaborate in the first instance, to produce proposals that are fully costed and can be evaluated for their effectiveness.
"The bid for money for the Dearne followed a number of meetings I attended last year called by Stephanie Peacock MP and John Healey MP, with local residents concerned about crime and antisocial behaviour," added Dr Billings.
Chief inspector Paul Ferguson told the Chronicle the funding was an important opportunity to work across local authority boundaries which 'will be capitalised on' - with the cash expected to be spent by March.
"The Dearne fits all the criteria - it's a number of small communities that, on their own, wouldn't glow as a particular hotspot," he said. "But together, there's a real problem there we need to address.
"When we're problem-solving, we look at victim-offender-location in a triangle, and the idea is to separate elements of that triangle.
"It's an internationally well-established means of tackling a problem and it will work well in the Dearne, as it's worked well everywhere else.
"This money will be really valuable for our communities."
Owing to lockdown, and certain areas being targeted, theft offences have fallen by 28 per cent in the past year from 8,116 in December 2019 to 5,834 last December, according to Office for National Statistics figures.
Lockdown's effects are clear on shoplifting offences - down by 38 per cent, from 1,370 to 850, the lowest recorded figure since 2003 - and theft from the person - down by 36 per cent, from 145 to 93.