A YOUNGSTER whose story inspired hundreds of Barnsley residents to donate to fund pioneering treatment has returned to New York to continue a medical trial in a bid to stop his cancer from returning.
Oliver Stephenson, five, jetted to the USA for the first course of the bivalent vaccine at New York's Memorial Sloan Kettering Cancer Center in April.
The vaccine, which costs £210,000, will require Oliver to make four trips this year.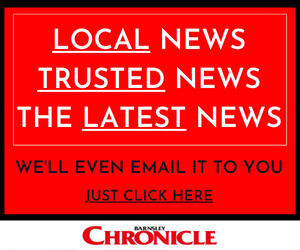 It is hoped the clinical trial, which is only available in the US, will stop the aggressive cancer returning and prevent a relapse.
He set off again on Sunday with his mum Laura, of Stairfoot, while dad James and younger brother Alfie stay at home.
She said: "It breaks my heart to put him through this, however we know how lucky we are to be here.
"Every single day there is another story on social media, another plea for fundraising, another child who needs to raise funds to save their life with treatment that is not available in the UK.
"We are truly grateful to be in a position to provide these vaccines to Oliver and we are forever thankful to everyone who helped us.
"He is an absolute hero in every sense of the word and we are doing everything in our power to stop this horrific thing coming back."
Oliver was diagnosed with a high-risk form of neuroblastoma last January.
Blood tests came back as abnormal and subsequent scans revealed a 3cm tumour on his kidney, before doctors uncovered that the cancer had spread to his bone marrow, skull and eye sockets.
Bouts of chemotherapy, radiotherapy and immunotherapy began before he beat the illness and signed up for the bivalent scheme.
"Too many children do not make it this far - we are the proudest parents in the world for the way that both our boys have coped," Laura added.
"No five-year-old should know about cancer - it simply shouldn't be on their radar.
"We try our best to be honest with him, to use all the correct terminology and to explain that he didn't deserve it but we do still have a long way to go with helping him to understand what has happened to him.
"He has grown so much and is becoming more confident every single day.
"We are forever thankful for the opportunities we have been given and for the chance to give Oliver the best possible chance of a long and healthy life."