A HOYLAND pensioner says she was left 'very scared' after slipping and bruising her face on a footpath covered in water - despite the leak being reported to Yorkshire Water in the weeks prior.
Kath Hazlewood, 85, of Southlea Drive, has been tidying the footpath next to her bungalow - which runs from George Street down to her drive - for 20 years.
However on Saturday, Kath fell while walking to her home - and if not for a good Samaritan who helped her up and to safety, she says she wouldn't have been able to stand up.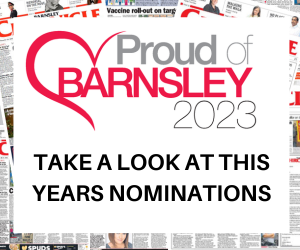 "I was putting my car keys into my shopping bag when I put my foot into some of the water and I slipped - I was sodden all down one side," she said.
"There was blood running down my face but I couldn't get any help because there was no-one nearby.
"I managed to sit up - that's when a car pulled by and a lady got out and brought me into my house, rang my daughter, and then helped me clean myself up because I looked a right mess."
Kath has a black eye and a wrist support on as a precautionary measure - but she feels that she was 'very fortunate' to not have been seriously injured.
She says that she wants the council to start employing people to clean up the footpath rather than herself.
"They ought to get someone to do it because while it's there I'm always going to be tempted to do it again," she said.
"It doesn't look nice if it's at the side of my property and ever since I've lived here I've cleaned it up - I just want it to be sorted."
Her neighbour, 71-year-old Bob Ashwood, told the Chronicle that the pensioner has worked tirelessly to keep the path clean for residents to use.
Bob described Kath as an 'independent woman' who lives on her own and gets on with what she does - but he says she's worried that she will no longer have the confidence to walk into town due to the incident.
"She's a very decent person but she feels like she's the one responsible to tend to the footpath," he said.
"She has been very shaken up by this, and is worried that she won't have the confidence to walk into the village again without taking a much longer round trip which includes steep hills.
"She's a tough cookie and she won't feel sorry for herself - she's just glad that it was her that fell and not someone else."
Coun Chris Lamb, cabinet spokesperson for environment and transport, told the Chronicle: "I met personally with Kath on Wednesday and thanked her for her volunteering work to help keep her local area tidy.
"I was really sorry to hear about her recent fall and I wished her a very speedy recovery.
"We're so grateful to volunteers who go out of their way to improve their local community across our borough.
"We will send our own team to this area to inspect it and ensure any overgrown vegetation is suitably cleared."
A spokesperson for Yorkshire Water said: "We're sorry to hear about the injuries suffered.
"The leak on George Street was reported to us and has now been repaired and the road reinstated."