CAMPAIGNERS from across the borough showed their disdain at the council's planning process as they met in Hoyland last week.
Community group Hoyland REACH, who are unhappy with the loss of green space in their ward, held the well-attended public meeting in which a number of speakers expressed their views.
Ci Davis from Extinction Rebellion, Jayne Hulme and Lynn Dixon from the Stop MU2 and MU3 campaign, and Graham Jones from the Burngreave Clean Air Campaign all had the chance to speak to concerned residents.
The MU2 campaigners spoke of the widespread upset among Carlton and Monk Bretton residents and how more than 2,000 people have signed their petition.
"Residents fear our localities will become unrecognisable, depleted of wildlife all without any genuine consultation and with developments failing to fulfil environmental, de-carbonising or ecological ambitions that Barnsley Council keeps telling us it has," said Jayne.
"We must not give up."
A resident at the meeting, Karen Fletcher, added: "It was positive to see faces of all ages here - especially young people - and get support from elsewhere in Barnsley and Sheffield to start working together to stop these environmentally disastrous plans.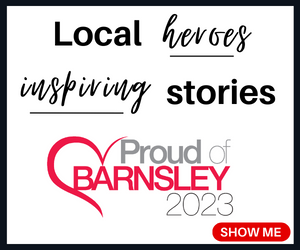 "It's the young who will have to live in this new world."