WORK to prevent homelessness is stepping up across the town after it was revealed residents at risk of being on the streets are at a record high now a so-called 'eviction ban' which prevented landlords terminating tenancies was lifted.
Early intervention is seen as the best way to combat the borough's high figures and anyone experiencing financial difficulties have been urged to use outreach services.
Squeezed finances as a knock-on impact of the pandemic have been blamed for the rise, with homeless prevention officers witnessing a rise in furloughed employees requiring support.
At the start of the pandemic last March, the eviction ban was introduced which extended the notice period for evictions from two to three months with the government able to add a further three months if necessary.
The legislation does not stop landlords serving eviction notices on tenants - something which has happened locally - leading the town's MPs to appeal to the government to bring in urgent measures.
The government's ban on landlords taking action on tenants ended late last month, leading to fears over spiralling cases which could see the borough 'sleep-walking into a homelessness crisis'.
Michelle Kaye, group leader of housing and welfare at Barnsley Council, urged anyone who is experiencing money or debt problems and is worried they may lose their home, to contact the council early.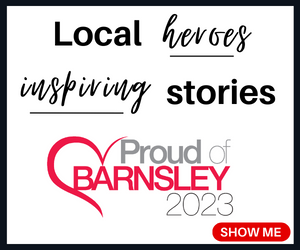 "I've seen a lot more people that work who have been furloughed - the homeless 'market' has shifted.
"If people are struggling to pay their rent, a mortgage, or believe they're at risk of being evicted, early advice is essential.
"It's easier for us to work with people while they're still in accommodation, but if they're homeless and they present with their kids and bags, we don't have many options."
Local authorities have a statutory need to provide prevention or relief duties - to prevent people from becoming homeless, or find an alternative if that's not possible, respectively.
Almost £600,000 was set aside by Barnsley Council to fund the purchase and refurbishment of a property - effectively acting as a half-way house - as part of its plan to tackle homelessness.
More than £250,000 was spent on temporary accommodation in bed and breakfasts in 2020/21 - a hike from the previous year's spend of £140,000.
Expenditure has increased year-on-year since 2015/16, when it was under £25,000.
The Chronicle can reveal that a property was bought in April, but delays in the completion process has scuppered plans to open the venue sooner, although its refurbishment is now underway.
Dan Jarvis, MP for Barnsley Central, told the Chronicle: "The lifting of the eviction ban risks making hundreds of local Barnsley residents homeless, many of whom are already facing enormous financial pressure as a result of economic impact of Covid-19.
"At the start of the pandemic, the government pledged that no-one should lose their home because of the pandemic.
"They should honour that commitment until the pandemic is fully over.
"This decision risks sleep-walking into a homelessness crisis, unless we see decisive action.
"The government should bring forward emergency legislation that would end 'no-fault evictions' as a matter of urgency."
From October to December last year, there were 210 people in Barnsley eligible for support - 127 of which were classed as homeless, while 83 were threatened with homelessness if not for intervention.
The majority were single males, but 23 per cent of those at risk of being made homeless were single mothers, according to the Ministry of Housing, Communities and Local Government.
Stephanie Peacock, Barnsley East MP, said it was 'particularly concerning' that single men and mothers are deemed to be the most at-risk.
"As part of our recovery, we cannot simply go back to business as usual," she added.
* If you are worried about losing your home, please contact Barnsley Council on 773870.