A BARNSLEY MP has thrown her support behind the government's plan to end requirements to wear face masks in public settings - despite other MPs raising concerns due to an 'exponential' rise in Covid cases across the borough.
Prime Minister Boris Johnson revealed on Monday that the wearing of masks in public places will become voluntary from the final step of the roadmap out of lockdown from July 19.
The decision has raised concerns from Barnsley Central MP Dan Jarvis, who believes 'now is not the right time' to drop the requirement due to the rapid rise in cases.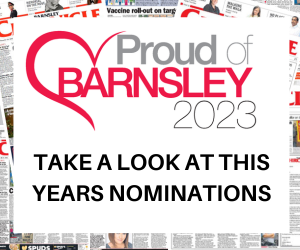 Admissions to Barnsley Hospital's Covid ward remain low, however, with just six people requiring medical help this week.
His thoughts have not been echoed by Penistone and Stocksbridge MP Miriam Cates, who revealed she will be following the government's lead and urged others to show 'personal responsibility'.
"It is vital to our autonomy and our identity as human beings that we are able to make our own choices and evaluations of daily risks, as has been the norm in our country for generations," she added.
"I completely agree with the Prime Minister's statement as it's down to people's personal attitudes to risk.
"I won't be wearing a mask on public transport - freedom is important, showing faces is important.
"There will certainly be times when people choose to wear a mask, particularly on busy public transport, but we are all capable of making those sorts of responsible decisions based on the situation we are in.
"During flu season, would we label people dangerous or irresponsible if they opt against wearing a mask?"
"We have placed insufficient emphasis on the terrible long-term consequences of lockdown - poverty, unemployment, lost education, debt, undiagnosed cancer, loneliness, hopelessness and fear - and focused far too narrowly on daily Covid data.
"This is a significant departure from the way that we have addressed other, far more serious threats in the past.
"We have compared the pandemic to fighting a war, but during Covid, we have sacrificed our collective freedom to save individual lives; in war, we sacrifice individual lives to save our collective freedom.
"Even the most hardened libertarian would accept that, in a national emergency and in the face of significant threat to life, restrictions on our freedoms have been necessary and right, but with all vulnerable people having now been offered vaccination, the balance of risk has shifted.
"Have we assessed the potential health risks of the constant wearing of masks?
"If we purely look at things scientifically - and the predictions made about cases and death rates - they are three times higher than what we've had, so not all modelling is correct."
There has been more than 1,000 positive cases in the last week as the town's case rate spiralled to 410.3 per 100,000 residents - an increase of more than 150 per cent increase in just seven days.
A month ago, the rate was just 52 per 100,000, with less than 130 weekly cases registered.
Dan added: "I'm concerned that with case numbers rising exponentially, this is not the right time to drop the requirement to wear masks in enclosed spaces and on public transport.
"This could cause real anxiety for those who are particularly vulnerable but have no option other than to use public transport or work in enclosed spaces.
"The pandemic has made existing inequalities worse, and some occupations have been more exposed to the virus.
"This could yet again put these people more at risk.
"Masks are a simple and effective way to protect yourself and others from Covid, while trying to keep our country as open as possible.
"Any decision to lift these restrictions must be backed up by evidence that it's safe to do so."