Marcus Schopp used his first official press conference as Barnsley head coach to call his time at Oakwell so far 'immense' and lay out his plans for another promotion challenge in the Championship.
The Austrian, who was appointed head coach last month, was talking to the press at Oakwell on Tuesday afternoon.
Asked how he has found his time at Oakwell so far, he said: "Immense. When you come from a smaller country to England, everything is bigger. But the game is still the same so it's all about knowing the guys and infrastructure. It's been intense so far and it will be more intense in the next weeks."
Schopp arrived from SV Hartberg the week after his predecessor Valerien Ismael moved to West Brom.
"It was a short period. I was in pre-season with my previous team. I got the call. It's England the Championship, it's special, I didn't have to think a lot. It took a couple of days."
Schopp is the third successive appointment for Barnsley from the Austrian league after Gerhard Struber and Ismael.
"In the last two or thee years since Struber came, every coach in Austria is following Barnsley. Gerhard did a good job, Ismael came in and was well-known in Austria too.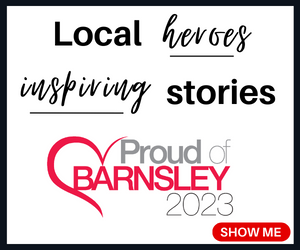 "I haven't spoken to either of them but I know both coaches, how they think and which style they play."
The Reds finished fifth last season, after being a 500-1 bet to be promoted, then lost in the play-offs. Schopp has said he wants another promotion challenge.
"Last season was awesome. Nobody thought it could happen at the beginning of the season. But anything can happen in football. It's all about hard work and my previous team worked very hard. That is the basic then it's up to us to put some extras in.
"I want a team who competes as a team and is very ambitious, aggressive, intense and a team who knows how to handle the ball. I want to see a team that does everything to win each game. If we do that, something like last season can happen."
He added: "It's long-term for me here. I want to get something moving. The club started something very interesting a couple of years ago and I want to help them make the next step. I want to make a new footstep in the history of this club."
Barnsley are hoping to sign Belgian striker Obbi Oulare in the coming days. Schopp refused to comment on him specifically but said he was working closely with co-chairman Paul Conway on recruitment.
"I am always in discussions with Paul. He's the guy I am talking with. He has some ideas and I am getting to know the players. It is about deciding where we want to go.
"We have an identity of how we want to play. I have recommended payers but there are so many interesting English players. It's not about old or young, it's about quality."