The managers of Barnsley's three top non-league clubs assess their chances in the 2021/22 season which starts on Saturday.
Penistone Church target top spot after near misses
PENISTONE Church are determined to become the second Barnsley team ever to reach the Northern Premier League by winning the NCEL Premier Division this season after a series of near misses.
Church – who visit Eccleshill United in their first game tomorrow – finished second in 2018/19 to Worksop Town, with only one promotion place available before the rules changed, then saw the 2019/20 season cancelled when they were again in contention.
Last season was also scrapped after Church played seven games.
Now, with a squad mainly made up of players from Penistone, they are focused on winning the league and replicating Shaw Lane Aquaforce who reached the Evo-Stik Premier, one below the National League North, before folding.
Manager Ian Richards said: "I am not making excuses or feeling sorry for ourselves but, if it hadn't been for there only being one promotion place in 2018/19, then the pandemic, we would be playing a level higher now. But it's no fault of our own.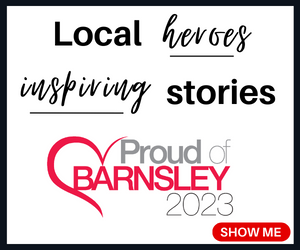 "The ambition is to win the league.
"There is only one automatic promotion place then the runners-up go into a play-off. There will be eight or nine other teams with the same ambitions.
"It is a very even league and it will be interesting. It might be a lower points score than usual to win it.
"We're all set up to go up as a club."
Church had not won any of their six friendlies until they beat Prestwich Heys on Saturday. But Richards is pleased with the way they are shaping up going into the new campaign.
"We haven't got as high-profile players as previously but it's a fully committed group. Ten of the 20 players are Penistone lads, which brings you even more togetherness.
"Pre-season has been really positive and pleasing.
"The attitude and commitment has been first class.
"We have signed Tom Brennan, James Young and Wayne Hughes who have all played for us before and Jordan Coduri's brother Leon Hurles-Brook.
"So they are four lads who know the club well."
YOUNG ATHERSLEY TEAM READY FOR MAMMOTH TASK
ATHERSLEY Rec manager Shane Kelsey admits staying in the Premier Division will be 'harder than ever before' but knows his young side of local talent will give their all.
Rec were in the relegation positions when both of the last two seasons were cancelled due to Covid-19.
They are thought to have the lowest budget in the division and were beaten 6-1 at home to Division One Worsbrough Bridge in the NHS Cup on Saturday.
Kelsey said: "It's been tough and hectic, but nothing I wasn't expecting.
"Everyone is well aware that we can't compete financially with many teams in our league. We're having to go with an untested team at this level.
"I'm not stupid enough to start making ridiculous claims about finishing high up the league.
"The aim is to stay in the division.
"It's got a little bit harder because two go down this season, compared to one in previous seasons, then it sounds like the third-bottom club goes into a play-off.
"It's a mammoth task for us and harder than it's ever been before, but you never know.
"Sometimes inexperienced young lads surprise you.
"We'll give our best and, if that's not good enough, so be it."
Kelsey is looking forward to seeing crowds back at Sheerien Park now restrictions have been lifted.
"It's a massive plus and hopefully the locals can relate to the young kids in the side from the estate. Last season when some fans were allowed back in, it helped the club a lot. We hope there is an appetite for non-league football.
"The professional game's prices are getting more and more ridiculous."
Kelsey believes the future of the club could be bright.
"We've put foundations in place to get players coming through to the first team, with youth teams producing decent talent. We put that in place about two years ago and that should start bearing fruit."
Rec visit Sherwood Colliery tomorrow.
BRIDGE HOPEFUL OF FIGHTING FURTHER UP THE LEAGUE
WORSBROUGH Bridge 'feel in a good place' going into a season in which they hope they are no longer battling against relegation.
The Briggers were second-bottom and third-bottom respectively in Division One at the time the last two seasons were cancelled due to Covid-19.
But manager Luke Forgione is hoping to be competing further up this time.
He said: "We were down the bottom end of the table last season and, in most of the recent seasons, we have been consistently in the bottom half of the table.
"We want to look up the table, we don't want to be in a relegation fight. The first ten games will give us an idea of where we are, but we feel like we are in a good place."
Forgione took over during last season, which was stop-start due to Covid then cancelled. But he has now had several months to prepare for this campaign and enjoyed a successful pre-season including a 6-1 victory over Athersley Rec in the NHS Cup on Saturday.
They also won 2-1 over a Wombwell Town XI on Monday in the Daniel Wilkinson Trophy.
He said: "It's been a promising pre-season. We have had the opportunity to have a look at things. We have done an eight-week pre-season and made a few changes to the squad. The lads have all bought into it. We have the right staff and support staff, with physios, scouts and other backroom staff.
"We are more settled and more confident moving forward. It's a difficult start at Hall Road Rangers but we're looking forward to it."
Worsbrough have increased their attendances significantly, often attracting 150 or more in the last two seasons after crowds had dropped to as low as ten. Forgione said: "A lot of the lads are inexperienced but they are from the area, they have fire in their bellies and a point to prove. Hopefully the local community can support these lads.
"Fingers crossed we will get some good crowds. With Barnsley not having fans at Oakwell, that probably helped our attendances last season.
"But hopefully we will play an attractive brand of football that people will enjoy watching."