ROAD safety bosses are urging Barnsley motorists to slow down and take note of the dangers of speeding.
Fatal injuries on the borough's road network account for nine of South Yorkshire's 30 deaths in 2020.
Excess speed is deemed to be the cause of around one in three fatal collisions.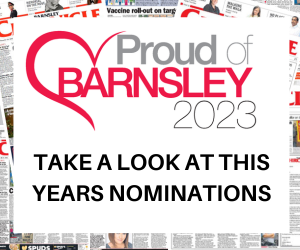 Barnsley's number of fatal collisions has fallen, according to the latest Department for Transport (DfT) statistics - but it has trebled since 2015 when there were just three.
As part of a new campaign by the National Police Chiefs Council, South Yorkshire Safer Roads Partnership (SYSRP) is using digital posters installed on Summer Lane to highlight the issue of speeding to town centre drivers.
Lockdown's quieter roads brought a drop in numbers of collisions, but also brought more reports of speeding according to SYSRP manager Joanne Wehrle.
"We know that during the first part of lockdown, there were some excessive speeds recorded on our roads and sadly, there are people out there who continue to break the law," she said.
"Whether you're running late, travelling too fast for the conditions or deliberately driving over the speed limit, the fact is you are more likely to be involved in a serious collision."
Out of 444 casualties, there were 114 motorists killed or seriously injured (KSI) in the borough, which is down by 25.5 per cent on 2019's figures and the lowest of South Yorkshire's four local authority areas.
In total, casualties in Barnsley have dropped by 19.9 per cent in 12 months and 41.5 per cent since the 2010 to 2014 average.