YOUNG Kelvin Binns has battled cancer twice and finally rang the bell to signify the end of the treatment that's taken up almost half of his life.
The 12-year-old has got a simple message for the cruel illness - 'you picked the wrong kid'.
At just 18 months old, on Christmas Eve, 2010, Kelvin was diagnosed with non-Hodgkin's lymphoma - but mum Lauren Smith said he faced his gruelling treatment with bravery.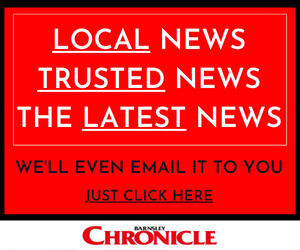 "Kelvin had treatment for the non-Hodgkin's at Sheffield Children's Hospital for two-and-a-half years, but had to go five years in remission to then get the 'all clear' in February 2018," said Lauren, 34, from Darfield.
"Just two months later, they gave the devastating diagnosis of leukemia."
A diagnosis of cancer is, for the family of a young child, almost unthinkable.
Non-Hodgkin's lymphoma is incredibly rare, affecting around 95 children aged up to 14 years old every year, according to Cancer Research UK.
Its cause is unknown, and symptoms range from swelling in the neck, armpit and groin, to breathlessness, fever, night sweats and tiredness.
Treatment is typically a course of chemotherapy alongside specialist drugs.
To have to go through it once is devastating, but in April, 2018 - when Kelvin was nine years old - doctors at Barnsley Hospital gave him the diagnosis of leukemia.
Leukemia and lymphoma are both forms of blood cancer, but while the latter affects the body's lymph nodes - which help the body fight infection - leukemia affects the bone marrow and blood.
"Treatment was extremely hard for his body the second time round resulting in liver problems," said Lauren.
"He had never-ending platelet and blood transfusions all the way through his three-year-and-three-month treatment.
"I couldn't believe the news we were given. We never thought it was going to be cancer again.
"It absolutely destroyed me to think what my little boy would have to go through for a second time."
Kelvin was taken back to ward six at Sheffield Children's Hospital to begin his treatment, while Lauren had to juggle caring for him and his brother Koby at home.
"We were transferred straight to ward six, where all the staff - who we already knew - couldn't believe Kelvin was going through this again.
"Even harder was having another little boy at home who was due to turn six just days after.
"We missed his birthday with being in hospital, but luckily had family that made his birthday special.
"The feeling of wanting to split yourself into two to be with both your children is a horrible feeling."
After spending around half his life altogether undergoing treatment, Kelvin has now had his first chemotherapy-free week in more than three years. He rang the bell surrounded by family and friends at home last Friday.
He'll now have check-ups every three months for a year, and then every six months after that.
"Kelvin fought like the warrior he is," said Lauren. "He never stopped fighting all the way through and again he has beaten the cancer.
"It was the most proud feeling to watch my son ring that bell and know he'd beaten it a second time.
"Kelvin can go back to his specialist school for autism in September and start full-time, make new friends, and have the life and education he deserves."