COUNCIL bosses have pledged that green space taken up by a controversial industrial development will be recovered - with a 'ten per cent net gain' to biodiversity in the area.
Hoyland is the location of three masterplan frameworks - most notably Hoyland West, which comprises 121 acres of employment land, to be the site of delivery firm Hermes' new distribution hub, and six acres of residential land.
Development has been fiercely contested by residents who feel their green spaces are being destroyed.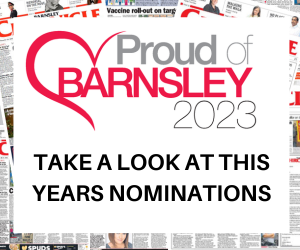 But Barnsley Council has confirmed work is now underway to preserve native woodland, green corridors and wildlife.
Plans released this week show seven acres will be developed off-site for habitat creation - in two areas, to the south of the site and to the south-east of Darfield near the River Dearne.
The total scheme of works, according to the authority, will see a ten per cent net increase to biodiversity once completed.
Bosses admit that there is a visual impact at the site at the moment, but say this is 'unavoidable' during the construction phase.
Coun Robert Frost, Barnsley Council's cabinet support member for place, said: "The sites in the Hoyland Masterplan required major redevelopment to support jobs creation in the area and we know this has an impact on the landscape during the first phases.
"In terms of replanting, this is a huge investment with hundreds of trees, hedgerows and wildflowers included.
"This was a key focus of the masterplan framework - making sure we could work with developers to provide woodlands and landscapes that would be re-established and thrive in the future.
"We know this is a long-term process, and plans will be carefully monitored, working with experts to create and support biodiversity across all sites."
Plans for landscaping, as well as tree planting, as part of the masterplan show the 'extensive work' that will be completed as the site progresses.
An ecology appraisal proposes that the site design will provide a network of 'green corridors' through the proposed commercial development plots.
The design includes native woodland planting, alongside native species grassland - and there is also an ecology management plan in place to help ensure that there are long-term benefits to biodiversity.
A new 10m wide 'woodland' buffer parallel to the M1 will also be created.
A large gathering was held by campaigners last week to protest against the council's 'continuous' building on the borough's green spaces.
Campaigners have blasted the local plan - Barnsley Council's development blueprint - and have claimed that the development process has 'failed to consult local communities' as well as 'destroying' the town's green spaces.
Tim Cheetham, cabinet spokesperson for regeneration and culture, said: "We understand that people have strong feelings around decisions to develop some areas of the borough.
"We've been honest that we must develop some areas of the borough to meet the growing need for better housing and more jobs, supporting our plans up to 2030.
"We understand the initial impact on residents and will be working with developers to shape these sites to fit in within our local landscapes and countryside."