With 14,000 fans expected at Oakwell tomorrow, Doug O'Kane talks to those looking forward to coming back and those who will stay away, while exploring the issue of iFollow coverage which will end for 3pm Saturday games
AFTER 525 days, and 60 behind-closed-doors games, Barnsley are finally due to play in front an unrestricted crowd tomorrow.
Around 4,000 supporters were successful in the ballot to watch the Reds' take on Swansea City in the first leg of the play-offs in May, then away followings of 863 and about 1,600 respectively watched this week's games at Cardiff City and Bolton Wanderers.
But the majority of the season ticket holders, of which there are more than 11,000 for 2021/22, will return for the first time in almost 18 months tomorrow.
The attendance is expected to be about 14,000, with roughly 2,000 Coventry City supporters in the away end.
Barnsley lost 2-0 at home to Cardiff on March 7 last year, in the final game before the national lockdown due to the coronavirus crisis.
The Reds then played 60 behind-closed-doors matches – winning 30 of them – including the 'great escape' under Gerhard Struber in the summer of 2020 then the fifth-placed finish under Valerien Ismael last season. The game is all ticket with no pay no on the gate.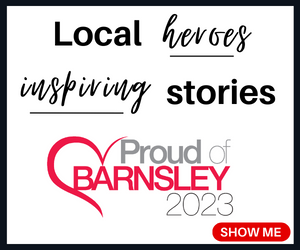 It is sure to be an emotional return for most supporters, added to by the planned minute's applause in the fifth minute for Reds legend Eric Winstanley who died earlier this year.
Ben Lockwood, of the Barnsley Supporters' Trust, said: "It will still be an emotional occasion as those attending look around Oakwell and see about 15,000 football supporters at 3pm.
"Faces and routines you've not seen for 18 months will be part of your Saturday again, and yet another new face in the dugout to get behind.
"You can't be anything but excited after a promising start at Cardiff.
"It has been a positive transfer window overall with a good nucleus of the squad still here and plenty of attacking options at (Markus) Schopp's disposal.
"We can't wait to be back."
But not all fans will be attending.
Alan Kitson, a season ticket-holder and fan for more than 60 years, has written a letter to the club and the EFL to ask for an extension of the iFollow coverage for supporters who are wary of returning to Oakwell and want to watch from home.
Part of the letter reads: "You will appreciate that I am reluctant to expose myself and, through me, my wife, to a crowded situation in the stadium.
"I understand the guidance given by the club but I am, nonetheless, wary about taking the risk of catching the disease.
"We are both in our 70s and have managed to avoid it so far.
"Obviously, at some stage, I would very much want to be at Oakwell to watch the games.
"However, as of now, I will not feel able to attend until the rates of infection, hospitalisations and deaths fall considerably. I don't think I am the only one who feels like this.
"So, I am writing to ask if you could consider a temporary extension of the system that allowed us to watch games through streaming – maybe for a few months.
"Although we have paid for our season tickets, we would not mind paying £10 to watch the Reds online.
"I understand that you have many factors to weigh in the balance but I am sure that many Reds fans, young as well as old, would greatly appreciate such a gesture from the club."
Barnsley FC told the Chronicle that, while they would have liked to offer tailored solutions for each season ticket holder, the EFL sells the broadcasting and commercial rights to Championship matches. The 3pm 'blackout', which means no live football can be shown at that time on a Saturday, has returned.
An EFL statement read: "The opening weekend of the 2021/22 season saw the very welcome return of full crowds to EFL matches with over 380,000 in attendance. Clubs have been working tirelessly throughout the summer to prepare for the safe return of supporters, working alongside their local Safety Authority Group to put measures in place at grounds to mitigate against the spread of infection and make the matchday experience as safe as possible.
"With the lifting of capacity restrictions, the league has returned to its pre-pandemic broadcast position, including the re-introduction the blocked hours which prohibits the streaming or broadcasting of fixtures domestically between 2.45pm-5.15pm on Saturday afternoons.
"Alongside the 138 matches broadcast live by Sky Sports, EFL Clubs do have the right to live-stream midweek matches on iFollow or club equivalent service and subject to broadcast selections, other fixtures outside of the blocked hours."
Supporters have been told not to attend games if they have Covid symptoms, to keep socially distanced from anyone not in their allotted 'social group' and to scan the track and trace QR codes on entry.
Fans are also advised to wear masks when not in their seats, to pass others back-to-back rather than face to face when walking down rows and to use the sanitiser provided in the stadium.