A HUMAN trafficking case in which a man was reportedly kidnapped and forced to drive from Barnsley to Doncaster shows the crime 'isn't just a problem in the big cities', said a charity that supports victims.
Between 6pm on August 2 and 2pm on August 3, it's reported that the victim, a man in his 20s, was forced by a man into a vehicle on Pleasant View, Cudworth, and made to drive to addresses in Doncaster.
When he arrived in Doncaster town centre, the victim was able to escape and approached an officer who was out on patrol at the time.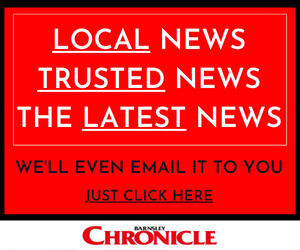 A spokesperson for South Yorkshire Police told the Chronicle: "On August 3 at around 2pm, police on duty in Doncaster responded to a reported kidnap.
"Officers attended and Michael Oginni, 29, of Radcliffe Road, Athersley, was arrested at the scene and later charged on suspicion of human trafficking offences.
"He has been remanded in custody to appear at Sheffield Magistrates' Court on September 2."
The Snowdrop Project is a charity which supports survivors of human trafficking, offering one-to-one support to those who need it.
The service, which was set up in 2012, expanded into Barnsley in the midst of a pandemic - and Rachel Mullan-Feroze, the lead of the town's branch, is urging people to remain vigilant and report their concerns.
She told the Chronicle: "Snowdrop is about ten years old now and it started in a response to ongoing support of survivors of trafficking after they went through the government-funded scheme.
"I've been in post in Barnsley for about seven months and it's important that survivors get access to the support that they need.
"Because of the pandemic we have had less referrals as people haven't been out as much - this has led to less identification which is understandable.
"Human trafficking does happen everywhere, including Barnsley, whether it be sexual exploitation or slavery and there will be survivors here that have come to Barnsley from elsewhere.
"It's not just a problem that's isolated to the big cities."
Rachel says that since she's been in the role that the people of the town have been incredibly supportive, despite the pandemic.
"It has been like pushing on a pull door at times and it has been hard," she added.
"But one thing that I have found in Barnsley is a tremendous amount of goodwill from organisations and individuals who are happy to get involved."
In 2018, there were 440 asylum seekers placed in Barnsley, according to the Snowdrop Project.
In the two years prior to that, identified cases of modern slavery reportedly increased by 84 per cent.
Support services offered to refugees include an advice project run by the Refugee Council in partnership with Barnsley CVS, and various voluntary programmes such as classes run by the Education and Learning Support hub and health services from the Health Access for Refugees Programme.