A STATE-OF-THE-ART youth hub which will be co-funded by Barnsley Council and one of the town's major employers - to the tune of more than £9m - will finally be built a stone's throw away from the town centre after approval was granted this week.
Cabinet members discussed the site - which once housed an electricity depot - between Schwabisch Gmund Way, Harborough Hill Road and Mottram Street at a behind-closed-doors meeting on Wednesday.
Dubbed 'Eastern Gateway', it has been identified as the council's next major project after the completion of its nearby Glass Works scheme later this year and will be co-funded by online fashion retailer ASOS - a firm which employs about 3,000 people from its Great Houghton base.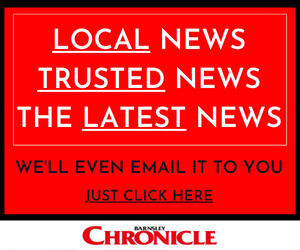 OnSide, a firm behind a series of successful youth zones across the country, will be the provider of the scheme, while a new group - Barnsley Youth Zone Charity - will form to oversee its running.
It will cost an estimated £9.2m to build, funded by a combination of public and private sector contributions.
Barnsley Council will pay £4.5m towards construction costs and ASOS will contribute £1.2m to the project as its first corporate sponsor, with OnSide committing to generating the remaining construction costs.
Kathryn Morley, chief executive of OnSide, said: "Youth zones are inspiring places that provide opportunities, raise aspirations, enhance prospects and improve health and wellbeing for young people.
"The support of the public and private sector are integral to a youth zone's success.
"We are delighted Barnsley Council is supporting the development of Yorkshire's first OnSide youth zone, alongside the generous support from ASOS as our first corporate partner.
"They both join a growing movement of partners who believe that how we treat the next generation defines who we are as a society.
"Their generous commitment and vision will benefit thousands of young people for many years to come."
The site could also include a multi-storey car park and housing due to it being identified as an attractive location thanks to its close proximity to Barnsley Interchange and the town centre.
Membership for the youth hub - open seven days a week - will be £5 per annum, according to OnSide, and will provide a place with activities in a bid to get youngsters aged between eight and 19 off the streets and further reduce antisocial behaviour.
Young people will have access to a four-court sports hall, 3G outdoor pitch, gym and boxing and martial arts room for sports, as well as a music room with a built-in recording studio, arts and crafts area, climbing wall, dance studio, sensory room and teaching kitchen.
It will create up to 70 full and part-time jobs and up to 100 volunteering opportunities.
Coun Tim Cheetham, cabinet spokesperson for regeneration and culture, said: "We want the very best for our young people, and that's why we and our partners are all investing in a state-of-the-art youth facility and iconic hub which will benefit the health, wellbeing and development of all existing and future generations of young people in the borough while also complementing the wider regeneration of our inclusive town centre.
"Our vision is for Barnsley to be the place of possibilities, and the youth zone creates opportunities for young people to meet new people, make new friends, build positive relationships with supportive adults, all while learning new skills.
"All of this will help build the confidence they need to grow into happy, healthy and successful young adults."
As the first OnSide site in Yorkshire, the centre will be part of the network, joining 14 similar hubs across the UK including two in London, two in Manchester and several across the midlands and north-west.
Youngsters will have the opportunity to get involved in helping to shape their new centre, according to leaders, with members of Barnsley Youth Council and the SEND network already being included.
Nick Beighton, chief executive at ASOS, added: "We have a long-standing relationship with the people of Barnsley as the town's largest private employer, and we're thrilled to be able to give back to the community and support the work of OnSide.
"Our purpose is to give people the confidence to be whoever they want to be, so having the opportunity to work alongside the charity and Barnsley Council in championing young people to reach their full potential is a real honour for us.
"We're really looking forward to watching the youth zone come to life and to seeing the benefits it will bring to people's lives."