A REDS fan has been banned from Oakwell following the display of a fascist gesture before last Saturday's game against Coventry.
The club confirmed that the season ticket holder will no longer be welcome following a video appeared to show the man making a Nazi salute.
While the gesture did not take place within the ground, a club statement said it 'strongly condemns all forms of discrimination'.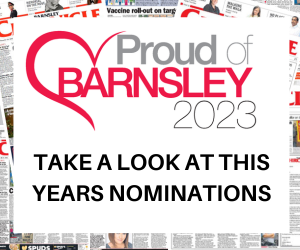 It added: "While the sickening gesture did not take place inside the confines of our stadium, the individual has been identified as a seasonal member and has been banned from Oakwell with immediate effect.
"The club does not tolerate behaviour of this sort and individuals who display such mannerisms should not associate themselves with Barnsley Football Club.
"Oakwell is a safe, welcoming place for all, regardless or race, religion, gender or sexuality.
"We would like to thank members of the Barnsley FC family for highlighting this vile act while reassuring our community that we will continue to do everything we can to expel discrimination from our beautiful game."