A BROTHER and sister duo from Mapplewell have raised more than £1,000 in just a month for a mental health charity by selling their paintings.
Neha Vemula, 15, and her eight-year-old brother Rohan, decided that during their holiday they'd try and raise some money for Rotherham and Barnsley MIND.
They started an online blog with the original intention to run it over the course of the summer holidays, but due to 'overwhelming' support they have decided to extend it to a year - and perhaps beyond.
Their mum, 42-year-old Madhavi, told the Chronicle: "Like most children stuck at home during the pandemic, Rohan and Neha found time weighing heavily upon them - the kids found themselves in a lonely and isolating position.
"They found it difficult to keep in contact with friends - but for them it was an opportunity to turn inertia into a positive action.
"They decided to combine their two passions, cricket and art, into a venture to raise money for charity.
"In their case the nominated cause was MIND who try to help people with mental health issues.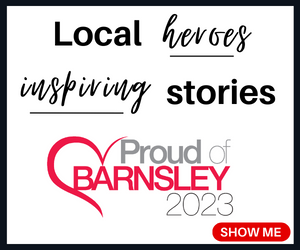 "Both kids missed seeing people and know that this pandemic has negatively affected many people who similarly weren't able to see family and friends.
"Both me and my husband being GPs have seen the wider repercussions of lockdown and impact on mental health first-hand.
"In light of this situation kids created this blog to showcase their art while simultaneously raising money."
To donate to the fundraiser, paintbrainbynehavemula.blogspot.com