FIREFIGHTERS in Barnsley are dealing with record numbers of false alarms and issues other than tackling fires, the Chronicle can reveal.
South Yorkshire Fire and Rescue (SYFR) bosses have been heartened to see figures for deliberate fire incidents fell this summer from May to July, an 18 per cent reduction on the previous year - from 285 to 234.
That figure marks an encouraging downturn backed up by the latest government statistics, which confirm deliberate grassland and refuse fires fell from 399 to 199, and 433 to 363, respectively from 2019 to 2020.
But analysis by the Chronicle shows those figures are higher than in 2015, when they were 137 and 353.
At the start of the pandemic last March, fire and rescue staff were called on to undertake extra responsibilities including staffing ambulances and moving dead bodies - amid funding cuts the Fire Brigades Union said left Barnsley with no more than 25 active firefighters, the lowest number in South Yorkshire.
And the new statistics show Barnsley firefighters were called out to assist other agencies such as police and ambulance services 178 times in 2020 - more than four times as many as in 2015, when there were 47 such incidents.
Non-fire incidents took up roughly a quarter of the 2,409 total call-outs recorded, at 474 - the highest proportion in the last five years.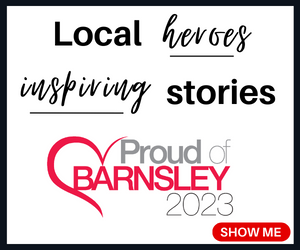 Firefighters took on 15 water or flooding-related call-outs, 70 road traffic collisions and seven medical incidents.
Last year, there were also more than 700 call-outs to false alarms across Barnsley.
These are categorised as either due to apparatus faults or error - which accounted for 283 incidents - those raised 'with good intent' - 410 incidents - or 'malicious' - 28 incidents - all of which are at five-year peaks.
Numbers of primary fires - which cause fatalities, casualties or damage to non-derelict buildings - are also higher than they were in 2015, with 316 rising steeply to 410.
These are not categorised by deliberacy, but by location, and the majority - 226 - involved vehicles, a five-year high.
The data is also logged geographically, and shows the majority of deliberate secondary fires - less serious and primarily outdoor - involved rubbish being set alight and occurred in Goldthorpe, Lundwood, Grimethorpe and Royston.
Goldthorpe had one of the highest concentrations of both deliberate rubbish and grassland fires, with further spates of grassland fires in woodland around Hoyle Mill and Dearne Valley Country Park.
The recent fall in deliberate incident numbers comes after SYFR's launch of its new FireStoppers service, which allows members of the public to anonymously report information on deliberate fire-setting through a dedicated phone number or online.
It's hoped to reduce call-out numbers while also assisting police and fire staff in their investigations.
"We put lots of effort in to trying to stamp out arson attacks and it is great to see that what we are doing - a combination of our new FireStoppers service and work from our community safety staff and operational crews - is having the desired effect in reducing incident numbers," said Matt Gillatt, deputy head of the joint police and fire community safety team in Barnsley.
"However, there is always more work to do, and one deliberate fire is one too many.
"The summer is not over yet and this can be a really busy time for us, especially when the weather hots up.
"We want to show people we are taking this issue seriously and we also felt we needed to provide people a safe, anonymous route to report details of arson attacks to us."