A COMMUNITY farm which has been on the site of a school for more than five years is being forced to move to pastures new - or face closing for good - following a change in the primary school's running.
Grimethorpe Community Farm, at Milefield Primary, is run entirely by volunteers and helps introduce schoolchildren and local adults with learning disabilities to nature.
As well as being an official foodbank site, the farm has become a valuable asset to the local community according to leaders behind the scheme.
However, it seems that the fun on the farm may be coming to an end - if volunteers can't find a suitable site to move to.
"We have a site in mind but we are just waiting for applications to be approved at the moment," said vice-chair of the farm's committee, Theresa Clarke.
"It is quite sad that we have to leave the school - we love it there and it's been our home for more than five years.
"We were given plenty of notice to find new premises, but we were told that our lease would not be renewed as the school has recently become an academy and the farm 'doesn't fit in with its values'.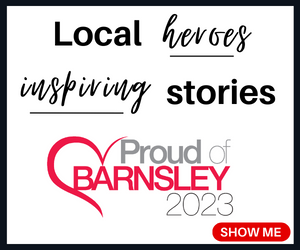 "I feel that we are valuable within the community because we do so much more than just farming.
"We are a registered foodbank provider and people can donate food to us which we will then distribute to the community.
"It's sad that it's come to this as we thought we had a permanent home at the school."
Milefield is now run by Hoyland Common Academy Trust (HCAT), but a spokesperson from the education provider told the Chronicle the decision was down to Barnsley Council prior to the school converting to academy status.
The issue will be now be raised by the council's ruling cabinet in November, which will decide the fate of the farm and, if no suitable premises can be found, it will be faced with closure.
The farm has experienced multiple break-ins throughout the past two years.
In August last year, it was broken into five times over five consecutive nights and rabbits and Guinea pigs were set loose and hundreds of pounds of damage was caused.
However, the bad luck didn't stop there as just four months later, the farm was broken into for the sixth time - which culminated in criminal damage, and several chickens being beaten to death.
Theresa hopes that the move will help put an end to the antisocial behaviour and allow the volunteers to take greater measures to protect the animals.
"I am seeing it as starting a new chapter," added Theresa.
"If we do move to the new site, I am hoping it will allow us to put up CCTV so that we can monitor the animals and make sure that we can catch people if break-ins do ever happen again.
"It's a very stressful period at the moment but we are here for our community and we want to make sure we have the resources we need to be able to do that."
Coun Anita Cherryholme said the council is working hard to ensure that the farm remains in Grimethorpe.
"The farm is much-loved in the area," she added.
"I know the local community really enjoy having it at the school and we want to make sure that the farm is in Grimethorpe for years to come.
"Not only does it help children, but it is a valuable asset to bring to the village.
"There's been a lot of improvements made to the area through the Principal Towns project, and the farm is certainly something we are very proud of.
"We have been working towards a solution for many months now and I hope that the volunteers at the farm find a place suitable to allow it to flourish.
"The move wasn't what we intended but I am optimistic about the farm's future."