PARENTS and carers have been urged to consider their actions and avoid a repeat of recent 'traffic chaos' ahead of Barnsley kids' return to schools from next week by road safety bosses.
With a new academic year set to begin for many on Monday in a phased approach - with some returning the week after - pupils across the borough will be heading back to classrooms after their summer break.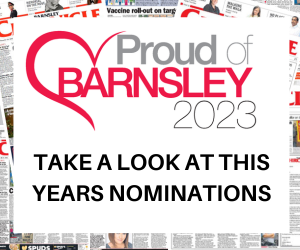 Traffic matters which have affected many locations across the borough, walk-to-school initiatives, regular newsletters, police patrols and even petitions - issued by concerned residents in Darton and Royston - have so far failed to deter parents from clogging up streets.
It has prompted the South Yorkshire Safer Roads Partnership (SYSRP) to issue a warning to parents and carers at pick-up and drop-off times, after work was carried out by highways bosses earlier this year to reduce traffic on roads surrounding Barnsley's schools.
Highgate Primary Academy and Goldthorpe Primary Academy - on Nicholas Lane and Doncaster Road, Goldthorpe, respectively - and Carrfield Primary Academy in Bolton-upon-Dearne now have new 20mph signs in place, but it's hoped traffic chaos will be avoided elsewhere.
Joanne Wehrle, manager of SYSRP, said: "We appreciate that people can be in a rush in a morning and that getting children to school on time can be hard work.
"But it is extremely important that you don't park in restricted areas including the keep clear zig-zags or double yellow lines.
"Parked cars outside schools can be a hazard and stopping on the yellow zig-zag lines puts children at risk.
"If walking or catching the bus isn't an option for you, please park in a legal and safe place and give yourself extra time in a morning.
"Because of their size, children can't see if the road is clear from behind parked cars and drivers in turn are unable to see children as they are hidden from sight.
"Please make sure that your children know that roads are dangerous and don't let very young children out on their own.
"It may be the children who are returning to school, but we are encouraging their adults to help by offering a road safety lesson to protect their loved ones on the trip back to the classroom.
"Walking children to school will help to contribute to their daily amount of exercise, reduces congestion and pollution around the school gates and will offer opportunities to teach your child vital road safety lessons along the way, preparing them for when they start to travel more independently."
For parents who are dropping their children off by car, the partnership is urging them to park further away from the gates to prevent the risk of dangers and inconsiderate parking.
"For children who are starting their journey to secondary school, this may be the first regular independent journey they make and parents can help be talking through some of the key issues," Joanne added.
"Plan a safe route, encourage young people to use pedestrian crossings where these are available, talk about the risks posed by distractions from mobile phones and peer pressure from friends, which can lead to risk taking.
"Highlight the potential dangers of messing about close to busy roads and discourage it.
"We all have a responsibility to keep ourselves and others safer on the roads - please take extra care as everyone gets used to the school run again."
Coun Chris Lamb, cabinet spokesperson for environment and transportation, praised schools' work to establish 20mph zones throughout the summer holidays.
He added: "I'm really pleased our highways team was able to support the request to establish 20mph zones around these three schools.
"This 20mph pilot scheme is another example of our continued commitment to improving road safety across the borough for all road users."