A PROPOSAL calling for a ten per cent hike in Hackney Carriage fares has been rejected by councillors over a lack of evidence to justify the rise.
The application by the Hackney Carriage Association of Barnsley was put before Wednesday's licensing board for councillors to consider.
Fares were last increased in September 2019 but the association wanted a 40p increase on the fixed starting rate which will take into account rising fuel costs, insurance, and to bring the prices in line with private hire fees.
The association also proposed that the second tariff - which runs from 11pm to 7am - be brought down to 8pm as an incentive for drivers to work unsociable hours.
However, councillors rejected the proposal on the grounds that the Hackney Carriage Association failed to provide any supporting evidence to back up their claims of rising prices.
Coun Kevin Osborne said: "The council website clearly states that supporting evidence must be given.
"We cannot simply take the word of the Hackney Carriage Association that price increases have affected them.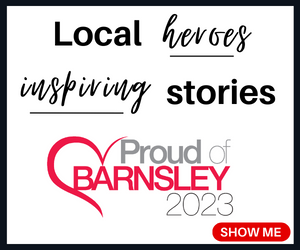 "They must provide solid evidence so that when the proposal does go to public consultation, the public can have all the facts.
"I did a quick internet search and found evidence that insurance and fuel prices have only risen a small amount.
"But if they can provide evidence that they are now required to pay more in costs then that is something we can take into account."
Coun Steve Hunt agreed with the statement, and called for the application to be rejected until evidence was submitted.
"If we put this through then we haven't done our jobs," he said.
"Our job is to look at the evidence and make an assessment based off that - but at the moment, we just have the association hoping to bring in a ten per cent increase on a whim."
One councillor called the fare increase 'greedy', given the impact of the recent Covid-19 pandemic.
"I personally think the application was done in bad taste," said Coun Margaret Bruff.
"It's greedy to expect a fare hike when there are people throughout the past year who have lost their jobs, and companies that have had to shut down.
"I don't think it's right that they are asking more money of people at a time when people have been struggling."
Councillors agreed to reject the application until the Hackney Carriage Association provides adequate evidence to back up their claims.
They will reconvene to further discuss the application once this has happened.