CARRYING on the fight for justice for thousands of ex-miners and their families, Barnsley East MP Stephanie Peacock hand-delivered a letter - written by the Chronicle - urging Chancellor Rishi Sunak to reconsider his stance on controversial pension arrangements.
It has been more than a month since the Chronicle wrote to the chancellor following ministers' decision to reject proposals to supply an immediate £1.2bn cash boost to Mineworkers' Pension Scheme (MPS) members.
A petition also garnered thousands of signatures, but the MP - who sparked a cross-party Business, Energy and Industrial Strategy (BEIS) Select Committee inquiry into the scheme - went to Downing Street this week to personally make sure the government has got the message.
In 1994, upon the privatisation of British Coal's operations, MPS contributions were closed and the government stepped in as guarantor - in return getting half of surpluses, used to improve benefits or offer contribution holidays to employers.
The scheme's strong performance has since seen the government pocket £4.4bn - double initial projections - despite not contributing financially.
The BEIS Select Committee report called the arrangements 'arbitrary' and recommended the £1.2bn 'Investment Reserve' - left by British Coal in the event of a deficit - be given to ex-miners, equating to a £14-a-week uplift.
Some are living on just £18 a week.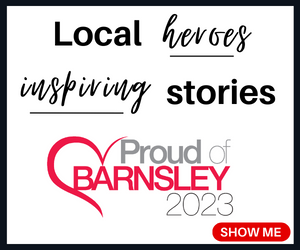 Stephanie said: "The Barnsley Chronicle wrote to the Chancellor over a month ago about the MPS.
"They wrote on behalf of the thousands of their readers, and thousands of people I represent across Barnsley, who want to see justice.
"We have campaigned over years for justice, and we recently secured a cross-party investigation by the Business Select Committee which concluded that the government should not be in the business of profiting from the MPS.
"To date, £4.4m has been taken out from the scheme, and we are asking the Chancellor to listen to the cross-party group of MPs, to do what's right, to stop stealing miners' money - and to listen to the people of Barnsley."