A SHOP repeatedly caught out selling alcohol to children is to have its premises licence reviewed by Barnsley Council - after a 13-year-old girl staff served became 'violently' ill.
Lifestyle Express on Rowland Road, Gawber, has been the subject of several police sting operations since 2014, and has been blamed for scores of youths drinking and engaging in antisocial behaviour at a nearby park.
The convenience shop run by Mrs Amutha Ravikumar was granted its licence to sell alcohol for consumption off the premises in November, 2005.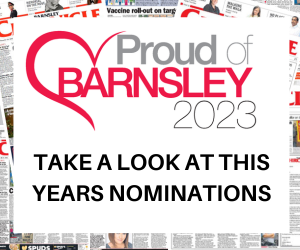 It first came onto the radar of South Yorkshire Police when, in October 2014, officers conducting a test purchase operation were able to acquire alcohol without identification.
The family-run shop passed an operation in January 2015, but two months later police received reports two 12-year-old girls had been served alcohol.
Mrs Ravikumar and her husband Kathiravelu - according to a police report to be looked over by a licencing regulatory board sub-committee on September 24 - were 'unable to produce any refusals logs as they claimed that they had taken them home to photocopy'.
At an inspection in April that year, police officer Kirsty Green and council licensing officer Rachel Fisher found licence documentation was missing and refusals logs only showed cigarettes, not alcohol.
Police reports show Mr Ravikumar said staff 'are often faced with hostility' if they refuse the sale of alcohol.
Mrs Ravikumar told officers she 'was not aware' she should refuse service if she suspected customers were buying alcohol to give to others.
In April this year, reports were received the shop was selling alcohol to underage people.
In June, Mr Ravikumar was issued with a fixed penalty notice after serving undercover police volunteers with two bottles of Kopperburg cider.
A second operation took place the following month, again failed as volunteers successfully purchased a WKD.
Later in July, a 13-year-old girl fell ill at a nearby playing field, having been seen on CCTV buying alcohol at the shop.
A statement from the girl's father said: "My wife and I looked after her, she was violently sick throughout the night and still feels unwell today.
"She says she was asked how old she was by the member of staff who was on his own behind the counter, to which she replied '18 obviously'. No further challenge was made.
"I am shocked that my daughter was served alcohol when she's clearly underage."
A resident of a neighbouring street claims to have been 'personally asked over the past three years by different youths to buy alcohol and cigarettes' who then go to nearby Harry Road Park to drink.
"I have little doubt that the shop continues to sell to the same youths throughout the evening regardless of their state as it's like a steady stream between the shop and park," they said.
"Previously we have had the shelter set on fire, fires and even barbecues in the field.
"I really would say the cause of these problems are as a direct result of the shop.
"My feelings and concerns are not solely mine, from speaking to other residents they too are frustrated, fed up and sick of our park being taken over by drunken youths."
The review has been requested by South Yorkshire Police in the interests of protecting children from harm, preventing crime and preventing public nuisance.
Police Sergeant Robert Hepplestone said: "I have no doubt that there is a correlation between this premise, the sale of alcohol to minors and the reports of ASB."