GLOBETROTTING performer Oliver Harris returns to Barnsley for his first hometown show since the pandemic - which is also the first in almost two years to see the Civic open to its full capacity for a live band.
Oliver has been performing solo at Edinburgh's Fringe Festival for the whole of August but said he's excited to bring the show - which sees him taking on the roles of Roy Orbison, Elton John and, his most acclaimed, Elvis Presley - to the town centre venue.
Former Barnsley Youth Choir soloist Oliver, who's spent time in Abu Dhabi and Portugal but is now living back in Barnsley, will be backed by a band of local musicians - Russell Calverley, Alex Graham, Ben Stevenson and Dominic Turton.
"I've had a great run up in Edinburgh, but this has been in the planning for a long time," said the singer.
"We've said as soon as we can, we wanted to do something at the Civic.
"It's been co-organised with Paul Thompson. All the band are from Barnsley.
"It's about bringing something live back to Barnsley, it's a feel-good event - the fact it's my show is secondary, to be honest.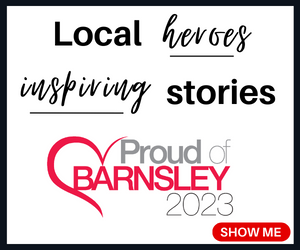 "It's a boost for us and for the Civic."
'Elvis, Roy and Elton' will be on at the Civic on October 2.
For tickets and more information, visit www.barnsleycivic.co.uk