BARNSLEY'S coronavirus infection rates have almost doubled in the last seven days and health bosses have urged residents to 'step up' to avoid tougher measures being enforced.
Since the start of the month to September 26, more than 4,500 people in Barnsley have tested positive for Covid-19 - 600 more than the entirety of August.
This has led the infection rate to increase by 42.5 per cent in the last week from 440.2 per 100,00 residents to 627.2 - the highest figure since July 21.
It's also placed Barnsley in the top 12 worst-hit places across the UK and the worst-hit in the entirety of England.
Julia Burrows, the town's director of public health, is now encouraging residents to do everything they can to stop the sharp rise, and has warned residents that stricter measures could be put in place should the infection rates continue to rise as rapidly as they are doing.
She said: "The number of people infected with Covid-19 continues to increase in Barnsley.
"This is mainly in school-aged children between ten and 19 years - however, other ages are starting to rise.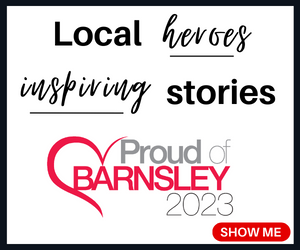 "This brings new risks of more people testing positive, more disruption with people needing to isolate and more people that become severely ill or die from Covid.
"We have already heard about the possibility of stricter measures and social distancing coming back into play if cases rise too high.
"The way to keep this under any kind of control locally and with our high-risk population in Barnsley is to step up.
"The vaccine is a simple, safe and effective way to protect people from infection."
The Chronicle revealed last week that the uptake of the vaccine in people under the age of 40 has started to rapidly slow down - with one day last month seeing just four people have their first vaccination.
This has led the town's health bosses to once again urge residents to get vaccinated at one of their site's across the borough as they say it's the best way to fight the rise in cases.
"The Covid-19 vaccine helps reduce the rates of serious illness, so getting both doses will protect you as well as helping to protect your family, friends and the wider borough," Ms Burrows added.
"We'll never know exactly who they are, but thank goodness there are scores of people walking around Barnsley who are still alive because they were vaccinated.
"Even if you consider the risk of severe Covid-19 to be low due to being fairly fit and healthy, the long-term consequences can be quite serious if you do catch the virus, and sadly too many young, previously fit and healthy unvaccinated people, have died as a result of Covid across the world."
Barnsley's death rate is also still the worst in the UK - as it has been for a number of months - with a rate of 348.7 per 100,000 people, with 865 deaths since the start of the pandemic.
Ten people died of the virus in September.