There's always a tiny bit of trepidation when an all-new version of a motoring icon is released.
Volkswagen's indomitable Golf GTI is unquestionably royalty, formed over more than 40 years of providing pace, practicality and supreme quality.
Although there's been some low points during previous decades, the eighth-generation GTI looks, on paper at least, set to re-write past cars' wrongs.
To be fair, VW's been on a role since the woeful mark four was released in the 1990s - the five, six and seven were all returns to form.
It doesn't take long to be impressed by the eighth GTI, either. Looks are a subjective thing, but I'm yet to meet anyone who hasn't commented on the new car's handsome looks.
Although it goes without often crass, look-at-me visual styling cues of its rivals, telltale GTI touches remain to provide a healthy dose of sporty bite.
The red pinstripe, which skirts the front bumper and works its way into the headlight design, looks magnificent, while the giant honeycomb grille, twin exhaust pipes and integrated, gloss black rear spoiler set the car apart.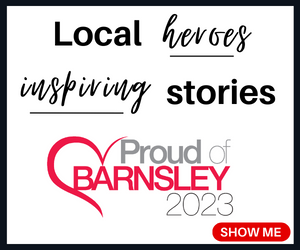 Step inside and the Golf's party piece reveals itself. The quality is second to none, as usual; although its £35,000-plus on-the-road price is by no means cheap, its interior belies that and you'd believe you're in a car even more expensive.
It's very Porsche-like; touchscreens, a curved driving zone and minimalism are all new 911.
Prod the starter button and the digital instruments come to life, before the tablet-style touchscreen infotainment system takes away your attention. This gizmo controls the car's easy-to-use satellite navigation system, audio and driving modes.
A few hundred yards and a handful of corners are all that's needed to usually gauge a car's set-up, and the GTI feels good within an instant. Modern-day steering systems have a habit of causing me concern due to the lack of feel they provide, so it's pleasing to report the GTI doesn't suffer with any of that confidence-sapping spongy vagueness. Sure, it's not razor-sharp like, say, a Honda Civic Type R, but this is a much more grown up hot hatch when compared to its road-racing rival.
Instead there's an assuring fluidity to its responsiveness and the feedback it provides to the fingertips is communicative, while there's a lovely bite in the way the car's front end pitches in to a corner.
Its engine is a familiar one - the 2.0-litre turbocharged four-cylinder unit which has appeared in multiple VWs, Audis, SEATs and Skodas throughout the years - and in 2018 spec it produces a healthy 245bhp. Although those figures may not appear to be headline-grabbing, especially when the car is being released in an ultra-competitive market where hot hatches' power outputs usually begin with a '3', you have to commend VW for not following suit and staying true to its formula. It's all about little gains, each providing an improvement on the previous generation.
You see, the GTI has always been about unassuming beauty, undisputed build quality, practicality and the right mixture of power and torque. It's a quick car - the 60mph sprint is dealt with in about 6 seconds - and its top speed hits the usual 155mph mark.
Dig a little deeper with the engine and although it doesn't sound special, the way in which it deploys its power is key to the GTI's success. It doesn't need massive grunt; peak torque is delivered from a lowly 1,500rpm and the power comes in at 4,500rpm, but unlike most turbocharged units it really does come alive towards the upper reaches of its rev range. Usually, most are out of puff past 6,000rpm, but the GTI rewards if you hang on longer.
The five-door layout of this test car offers yet more practicality, while its big boot comfortably swallows a pram and the week's shopping. Inside, it's spacious, supremely comfortable and belies its sportier intentions.
Hot hatches are something I love. There's one for every taste and often one which has a particular thing it's good at, so you can understand why they're so popular on the roads and why you hear differing opinions.
The Golf GTI masters every task and does it with style, comfort and has the all-important badge appeal - traits many can't achieve. Its Swiss Army knife-like attributes make it a class leader in its own right - very few rivals can match its all-round appeal and that's why it's still one of the leading lights in the ultra-competitive sector.
It might lack the out-and-out punch of some rivals, but as a daily proposition? There's nothing better.