NONE of Barnsley's injured players will return for Saturday's game at Reading, says Markus Schopp.
Josh Benson, Mads Andersen, Carlton Morris, Obbi Oulare and Aapo Halme are all still out for at least the weekend's match and several more in some cases.
Midfielder Benson pulled out of the warm-up before last month's home game with Nottingham Forest due to a muscle injury, having just returned from having Covid-19.
Head coach Schopp said: "Josh is training on his own and will not be part of the team for the weekend.
"Hopefully we will get him back next week. Some guys come back after Covid and play again but every player reacts differently and Josh played against Blackpool then, in the warm-up for the next game, he felt a problem in his muscle."
Defender Andersen – who has been out with a knee problem all season – returned for a tactical training session yesterday and Schopp said they would up the intensity with the hope of him returning in about two weeks.
Striker Morris – who injured his knee in the second league game of the season in August – has not returned to training yet but Schopp said he was 'getting closer' without giving an exact timeframe.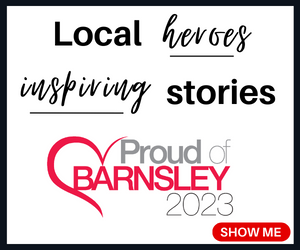 Striker Oulare is waiting to make his Barnsley debut, having struggled with a back problem since signing in the summer. Schopp could not reveal when the Belgian might return and said: "If there is any news I will let you know. We have to make sure he is on a good level and we work on that every day."
Centre-back Aapo Halme has missed the last three games and Schopp said he would be out for at least two more weeks.
Schopp also said: "There are still one or two other guys who we want to be really sure about. We want to be careful because, until the next break we have six crucial, important games and we don't want to risk anything. We don't want the same situation as with Josh Benson."