Barnsley FC chief executive Khaled El-Ahmad sat down with local press for the first time. Here is what he said on some key issues.
LEGAL DISPUTE BETWEEN OWNERSHIP GROUPS
It doesn't have any impact.
I had no previous relationship with any of the owners.
I went to Jean (Cryne)'s house then I spoke to Paul (Conway) and Chien (Lee).
I am here for Barnsley.
Whatever happens above me, I will try to be a buffer. Some of these things are none of our business and we can't control them.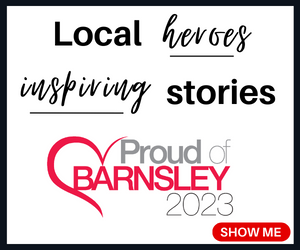 THE OWNERS' APPROACH TO FINANCES
One of the reasons I joined Barnsley was the way the owners are running the club. They are not putting their own money into the club. I think the way Mr Cryne ran the club, or any owner that is paying out of his pocket, is admirable but it's the wrong way to run a club.
It's wrong for the fans and community to expect the owner to do that.
THE CHANCES OF LEAVING OAKWELL TO GROUNDSHARE WITH ANOTHER CLUB
The main goal is for the club to stay at Oakwell.
I have not spoken to any other club and it has not been mentioned to me.
The thought about it happening is always going to be there until the parties agree but my thought is to stay at Oakwell stadium.
THE IMPACT OF BREXIT ON TRANSFER POLICY
I think it's a different challenge.
We need to use our statistical analytics, our relationships and networks to be competitive.
It's hard because you can't sign a player from, say, the second division in Denmark.
You are competing for players who clubs with more money go and offer double the money to.
But those are the rules and we have to adapt.
THE USE OF DATA TO RECRUIT PLAYERS
The recruitment department does a very good job. James Cryne does a very good job. We're looking to adapt that department to a new market.
Data is still used. We want it to be used for every signing, I do not know if every signing has been made using it because I wasn't here.