THE leader of Barnsley Council believes the town has been 'ignored' in the government's supposed 'levelling-up' agenda after the 2021 budget was announced on Wednesday.
Sir Steve Houghton described Chancellor Rishi Sunak's budget - revealed on Wednesday - as a 'curate's egg'.
Giving his first thoughts on the 'make-or-break' spending review and budget, Steve said: "I welcome increasing the national living and minimum wage.
"I also welcome changes in the taper for Universal Credit but I do realise that does not help people who are out of work, who will still experience the reality of the recent £20 per week cut."
He challenged the Chancellor's announcement of £2bn additional funding for local councils earlier this year, observing that 87 per cent of the fund was said to come from assumed council tax rises as opposed to direct new investment - a fact which continues to be true after this week's announcement, he said.
"Money for local government isn't what we hoped it would be," Sir Steve added.
"They still haven't solved the problem of how the additional council funding is made up.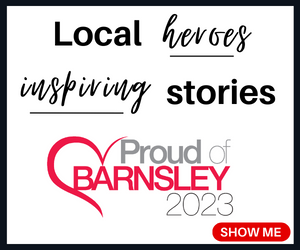 "Their plans still heavily rely on their expectation of councils to cover the funds by increasing council tax, rather than funding it with proper investment - this puts huge pressures on local government.
"The increase in National Insurance is another thing I didn't want as it's a regressive step which disproportionately takes more away from the lower-paid at a time when the government are giving tax cuts to businesses, which is just unbelievable."
The council leader had outlined his wishes for the budget earlier this year - which contrast with many aspects of the new budget - particularly the national plan to 'level up' the north of England.
"There's a lot in this budget that we will need to unravel over the next few days as sometimes things aren't what they seem on the surface - but the money for local government is certainly not what we'd hoped.
"Barnsley has been completely ignored in the levelling up fund.
"We knew this anyway from previous announcements but we were still holding out some hope - but this has confirmed it.
"After this news it's clear that we remain under huge financial pressure."