A FORMER miner will share his new film to residents for the first time next month - and all proceeds will go to Barnsley Hospice.
Dave Cherry, from Worsbrough, worked as a miner for 35 years and has since made his name across the borough as a singer-songwriter, perhaps most known for his song 'The Stairfoot Roundabout'.
He has finished his new documentary 'What Did We Learn' - a response to the negative media coverage of the 1984/85 miners' strike - after five months of filming and editing.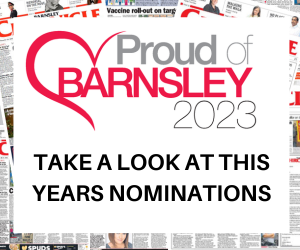 Dave said: "I got really angry about recent media distortions of the strike and posit the argument that the real motives behind the strike were to grab the valuable land on which the collieries stood, steal the miners' pensions and completely neutralise the NUM.
"There are some bits of good news with housing regeneration and some brilliant young entrepreneurs creating new jobs and businesses and I mention this in my film.
"However, Barnsley has never really recovered from the strike and its impact on our communities."
In Dave's film he speaks with a number of people, including Barnsley East MP Stephanie Peacock.
The first screening of the film will be on November 26 at the ale Tavern on West Street, Worsbrough Dale.
A second screening will be held at the NUM Yorkshire Miners Hall in December to commemorate the Oaks Disaster of 1866.