BARNSLEY'S health bosses are encouraging parents to get their children vaccinated as hundreds of cases have been logged amongst the borough's young population.
Currently, the infection rates of secondary school-aged children in Barnsley are around double the average rate across the UK.
With this week being half-term, rates have fallen since last week but remain high - from 1,010.6 per 100,000 15 to 19-year-olds to 708.2, and from 2,147.3 to 1,672.4 among ten to 14-year-olds.
No other age group - other than children still attending schools - has a rate higher than 800, and the town's director of public health Julia Burrows, alongside director of children's services Mel John Ross, have sent out updated guidance to schools across Barnsley about what more leaders can do to stop the spread.
A joint message from the pair said: "We'll continue to work closely with our schools, many of whom are already going over and above the basic requirements set out to reduce transmission in their settings.
"Updated guidance has been sent to schools, suggesting and encouraging further things they can do.
"We will also be seeking input from Barnsley children and young people via our Youth Council and other young people's forums.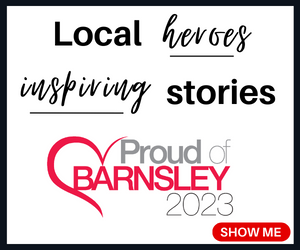 "Their voice in this will be crucial and they need to be part of the decision-making process, having been so affected by the impact of the pandemic on their education.
"Evidence shows that young people remain at very low risk of serious illness from Covid-19. However, it's important that we continue to reduce the spread of Covid-19.
"Young people who get ill will need to miss school and may spread it to others."
The two council bosses are encouraging pupils in Barnsley's schools to take part in twice-weekly lateral flow testing to try and stop the spread of the virus amongst the borough's youngsters.
"Pupils are encouraged to test for Covid-19 twice a week, and more frequently if they are specifically asked to do so," they added.
"This way, we can find individuals who have the virus but are not showing symptoms and stop them from passing it on to others.
"If cases are detected early, it will reduce the spread and keep students in education."
This stance is something that Miriam Cates, Conservative MP for Penistone and Stocksbridge, has been vocal about - and she feels the mass testing of children needs to end.
She said: "Lateral flow tests are inadequate at identifying real cases but also record false positives.
"It is also reasonable to establish that the benefits of mass testing outweigh the harms. But where is this cost-benefit analysis?
"How many Covid cases have been prevented by testing asymptomatic children?
"Does this justify the harms of lost education, the psychological impact of isolation, the lost income for families when parents are forced to stay at home?
"Surely the thousands of children who may be about to miss out on the vital first two weeks of term deserve an answer to these questions?"
The two directors also believe that vaccinating 12 to 15 year olds will help with the spread, as will wearing face masks at crowded spaces whilst kids are at school - despite laws being removed months ago.
"Although the government has removed the requirement to wear face coverings in law, it is recommended that face coverings should be worn in crowded and enclosed spaces where you may come into contact with people you don't normally meet," they added.
"This includes public transport and dedicated transport to school.
"Please encourage your child to wear a face covering if they can. Vaccinating children aged 12 to 15 can also help stop the spread of Covid-19 to other people, including within schools.
"This will help keep pupils and staff safe, as well as making sure that vital days of education and learning are not lost."