FIRE bosses have warned residents to stay away from a former coking plant - which is now a hotspot for deliberate blazes - amid fears over its safety.
Over the past few months, more deliberate fires have been started at the Monckton site, on Lund Hill Lane, Royston - prompting a plea from South Yorkshire Fire and Rescue to stay away from the site.
On Sunday night, a portable cabin was torched and just a few weeks prior a JCB had been set alight.
Previously owned by Hargreaves before it was sold to MHH Contracting several years ago, the coking plant was closed in December 2014.
There are still currently three mine shafts, five bore holes and significant ground contamination - which has left local residents confused as to how the area could be brought back into use.
Coupled with fire bosses labelling the area a hotspot for deliberate blazes, residents are now being asked to stay away from the site due to its sheer number of dangerous aspects.
Craig Huxley, Barnsley's community safety officer, told the Chronicle: "There's been a couple of deliberate incidents at Monckton and so we've had to get in touch with building control.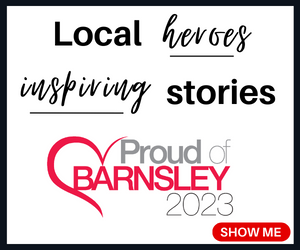 "It's such a huge site and it's difficult to secure all the buildings and entrances.
"There's some significant risks on that site and we've had several calls to Lund Hill Lane - there's repeat offenders and it's one of the worst-hit places in Barnsley."
Many manhole covers from the site, which are now filled with what's believed to be rain water, have been stolen.
"We want to encourage people to help us with this as there's a number of people fly-tipping on that site, too," he added.
"There could be anything in the bags and so it's really not safe to set them on fire.
"People have stolen the manhole covers from the site which is really dangerous as they're not covered up.
"It's a real risk because because if someone falls down that it's a real tough rescue mission, if not a recovery mission."
Coun Tim Cheetham, who represents the Royston ward, told the Chronicle that there is still a live planning application for 500 homes to be built on the site.
He added: "Last year, we received a planning application for a comprehensive development of the site for residential use.
"This is still under consideration, as there are a range of unresolved matters that the applicant is attempting to address.
"It's very sad to hear of any fire-related incidents which could have a serious impact on the local community.
"Should you have any information about deliberate fire-setting, you can call anonymously on 0800 169 5558, or visit www.firestoppersreport.co.uk."