POLICE in Barnsley are encouraging residents to to book an appointment to protect their vehicle from catalytic converter thefts following a spike in incidents.
In a partnership between the force, Halfords and Toyota, residents are now able to have Smartwater applied for free to their catalytic converter which reduces the risk of it being targeted.
Forensic marking liquids, like Smartwater, are 'perfect' to use as a deterrent according to South Yorkshire Police as they are easily detectible by metal traders.
Detective Inspector Lee Townley said: "We are carrying out extensive enforcement activity around this, including routine visits to scrap yards, but crime prevention methods are essential.
"However, by scheduling an appointment with your local Halfords store, you can greatly assist us in preventing these crimes and securing your vehicle."
Dan Falcon, centre manager at Halfords in Barnsley, where the scheme originally came into play, added: "We didn't even have to think about saying yes to this partnership, it makes total sense.
"We have seen people come to us over the last year after they've been a victim of catalytic converter theft, so we know it matters to people.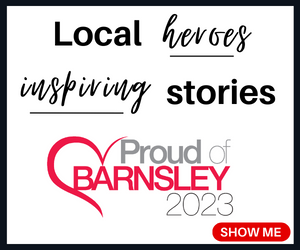 "For us it's a chance to work with South Yorkshire Police on an important initiative that will hopefully mean less people become victims of this crime."